Case of the Ex? Rumors Buzzing About Possible Selena Gomez & Justin Bieber Break-Up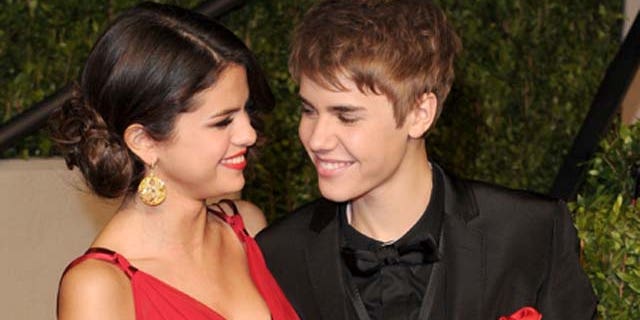 OMG! Did Selena Gomez and her Biebs break up?
Rumors are swirling online about an alleged separation between the two singers, supposedly because Justin Bieber texted his ex-girlfriend, Jasmine Villegas.
Gossip entertainment site SugarScape.com is reporting that Gomez caught a naughty Bieber lol-ing back and forth with Villegas, who went on tour with the him last year as his opening act.
Of course, an ambiguous tweet from Bieber--"what makes you so beautiful is that you don't know how beautiful you are... to me"--didn't help. The website speculated it was his apology to Gomez.
Nonetheless, reports saying that Gomez and Bieber had not broken up wer confirmed later. Perhaps this was an argument taken too far by rumors swirled.
You can reach Alexandra Gratereaux at: Alexandra.Gratereaux@foxnewslatino.com or via Twitter: @GalexLatino
Follow us on twitter.com/foxnewslatino
Like us at facebook.com/foxnewslatino