Carrie Underwood's face injury explained
When Carrie Underwood finally debuted her face months after the country singer warned her fans she may look different after receiving 50 stitches from a nasty fall, her fans overwhelmingly agreed: She looked the same.
Despite Underwood explaining shortly after her ACM Awards performance on April 15 that she missed a step while walking her dogs at her Nashville home late at night, many fans still wondered if the mysterious fall was a way for the singer to cover up plastic surgery.
But Dr. David Cangello, who does not treat Underwood, told Fox News he does not believe the singer went under the knife.
He explained that when someone experiences a facial injury, the initial swelling can look more serious than the actual injury. According to Dr. Cangello, this explains why Underwood initially warned fans the "freak accident" left her "not quite looking the same."
"After the injury, there is a lot of distortion of the facial tissue due to swelling and it can make it look like there's going to be some permanent deformity," he told Fox News. "But in time, when all that swelling goes and the scar has a chance to fade, you discover that you look quite normal."
That is likely what happened with Underwood, he said.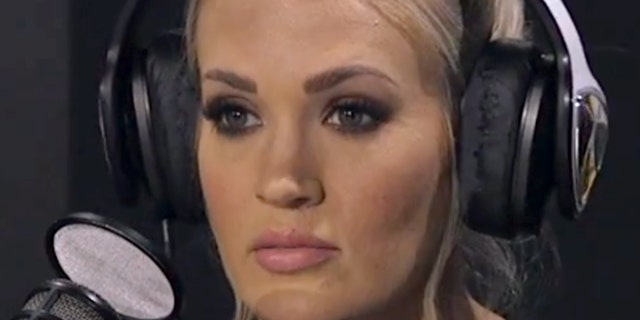 "I don't know the extent of her injuries, but based on the fact that she looks quite good now, my assumption would be that the lacerations were repaired... and once all that resolved, the fact that [the scar] looks quite unremarkable now, leaves me to believe the injury probably wasn't beyond that," he elaborated.
Underwood said on "The Bobby Bones Show," the day after her ACM performance, that she "didn't know how things were going to end up."
"It was important to me as I started resuming my life again, and going to the grocery store, and taking my kid to school, and stuff like that. I was like, 'OK, somebody's going to creep on me at the grocery store.' And you know people are going to be like, 'What happened?' when they post it on Instagram," she said.
After months of hiding her face on social media, following a nasty fall that resulted in a broken wrist and 50 facial stitches, the country singer finally revealed her "new" face to the world during her "Cry Pretty" performance at the Academy of Country Music Awards in Las Vegas on Sunday, April 15.
Underwood, who is right-handed, previously told Bones that the recovering process took a toll when she had to adjust to life without her dominant hand.
"It set me back," shared Underwood. "The most frustrating part was trying to workout with a broken wrist, and just how much it can throw off your world, having an appendage that is there, but you just can't use it."