Carrie Underwood confesses her guilty pleasure is cheese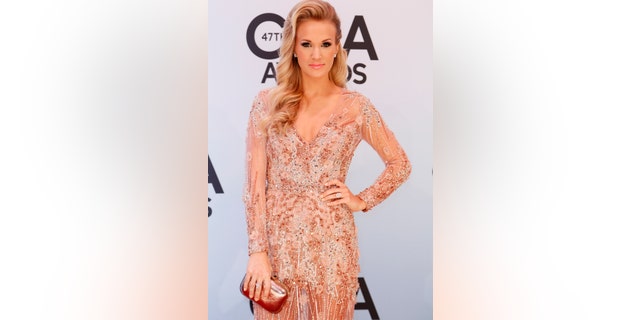 Carrie Underwood is well known for her passion for singing and her fitness. In a recent interview with Today, Underwood said that playing sports as a young child started that passion for lifelong health.
"I love seeing progress," she tells Today of working out. "I feel better about myself because I feel like, 'Oh my clothes fit me. That's awesome.'"
Underwood goes on to explain that workouts don't always have to be spent in a gym, advising that going for a walk is often a great start.
"I'm lucky I live in a place where there are lots of hills around," she says. "My baby loves being outside, so I put him in a stroller and go."
The mom and singer says while she's vegan, she does occasionally cheat. "I'm mostly vegan but sometimes cheese is a problem," she confesses. "And it's a problem!"
The superstar even took Today outside for a few of her favorite workouts, but not before sharing her go-to workout song: Motley Crue's "Kickstart My Heart."
Underwood's interview was shot in her hometown of Checotah, Okla., where the singer was also shooting the fall campaign for her clothing line Calia by Carrie Underwood. The shoot featured female athletes from her alma mater, and during the shoot, Underwood surprised them with a $100,000 grant.
"Being active in youth sports while growing up helped set the foundation and passion for making fitness an important part of my life today," she says in a press release. "Participating in sports also taught me important life lessons about dedication and teamwork. Through this donation, we want to make sure there are plenty of opportunities for girls to play sports in Checotah for years to come."