Carrie Fisher wins posthumous Grammy award at pre-show ceremony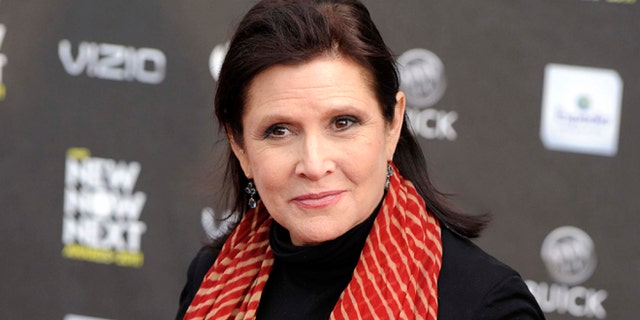 As the stars gathered to celebrate the 60th Annual Grammy Awards, the pre-show ceremony was dishing out awards to some of the industry's heavy hitters. Among them was the late Carrie Fisher, who ended up the posthumous winner of her first Grammy.
Fisher was quietly awarded the prize for best spoken word album for her audiobook recording of "The Princess Diarist." The story takes entries from her diaries that she kept during her time filming the first "Star Wars" film, "A New Hope," in 1977.
The book was the star's fourth and last, having come out just five weeks before her death at age 60 in December 2016. As previously reported, Fisher died of a heart attack while on a tour to promote the memoir.
Fisher won the award beating out Neil deGrasse Tyson, Bruce Springsteen, Shelly Peiken, Bernie Sanders and Mark Ruffalo for their respective audiobook nominations. This isn't the first time that the "Star Wars" actress has been nominated for a Grammy. In 2009 she was nominated in the same category for her memoir that became a one-woman-show, "Wishful Drinking." Her posthumous 2018 win, though, is her first.
Fisher's daughter, Billie Lourd, was among the first to congratulate her late "momby" on social media, posting a throwback photo of Fisher with a note to her fans.
"'Princess Diarist' was the last profesh(ish) thing my momby and I got to do together," she said. "I wish she was here to carry me down the red carpet in some bizarre floral ensemble but instead we'll celebrate in true Carrie style: in bed in front of the TV over cold Coca Colas and warm e cigs. I'm beyond proud."
The pre-show winners were announced prior to the main show, which finds itself in New York once again for the first time in 15 years.