Carmen Electra booed mercilessly on Simon Cowell's British TV show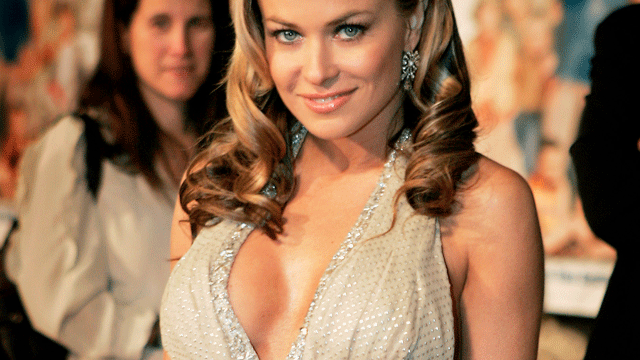 "Britain's Got Talent" has descended into chaos after stand-in judge Carmen Electra faced a second day of boos.
Fans were livid that the 39-year-old former "Baywatch" star was still on the panel of the hit reality show during its London auditions.
Their chants urging bosses to bring back new mom Amanda Holden grew so loud that warm-up man Ian Royce was forced to make an onstage appeal for calm.
He warned people they would be thrown out if they did not stop.
Meanwhile in a shocking twist, The Sun can reveal that Amanda, 40, offered to come back to the show today — just two weeks after giving birth to daughter Hollie.
Audience members said show boss Simon Cowell, who picked American Carmen to replace Amanda when she left to have her baby, looked "mad" at the interruptions. One said: "He had a face like thunder.
"The flow of the show was ruined. Carmen was booed the second she opened her mouth, and all she did was tell a group they "looked cute."
Carmen's discomfort appeared to be ramped up by her fellow judge, Little Britain funnyman David Walliams.
Onlookers said he had a pop at her for her comments, which included asking what would happen to a 12-year-old singer when his voice broke.
The witness said: "David pulled a mocking face at her and told her it would get deeper — obviously. The audience lapped it up. Later he told her off for looking at Simon and said, 'You're supposed to be looking at the acts'."