Cameron Diaz likes growing older – really – and has favorite things about it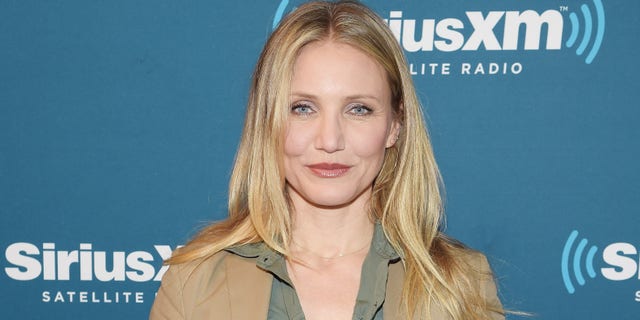 Cameron Diaz is becoming the celebrity spokesperson on aging – at least how to do it in style – and she actually has a list of her favorite things about getting older.
She's also thought about getting a neon sign that reads, "Aging Is Living."
"What I have to offer the people around me, the wisdom I have gained through the experiences I have had, and looking forward to all of the years I have ahead of me (are my favorite things about getting older)," the actress said in a Q&A with Gwyneth Paltrow's website Goop.
The 43-year-old Diaz, who has been promoting her newest book, "The Longevity Book: The Science of Aging, the Biology of Strength and the Privilege of Time," said the secret of growing old is the acceptance that it's going to happen – which many people cannot seem to accept.
"They don't understand what it is; we only know it from what we see on the surface, not on a cellular level," she added talking about the research she did for her book. "All aging is a result of our trillions of cells aging, and once you understand the science, it gets way less scary."
Speaking to Women's Health magazine, Diaz said she believes we live in "a very self-obsessed, narcissistic society" that is only focused on the superficial, and, she believes, that's a problem.
"It's focused on what we see in the mirror, instead of what is on the inside," she said. "If all we're concentrating on is what we see in the mirror, it's very dangerous. We're going to be very lost."
In a recent Instagram post, Diaz said she wanted excited to continue the conversation about beauty, image and aging with other people.
"If you understand how your body works, then you can take action to help keep it in the best possible condition so it can carry you through a long and beautiful life," she wrote.
Like us on Facebook
Follow us on Twitter & Instagram