'Cake Boss' vs. 'Real Housewives': Not all reality TV shows are bad for kids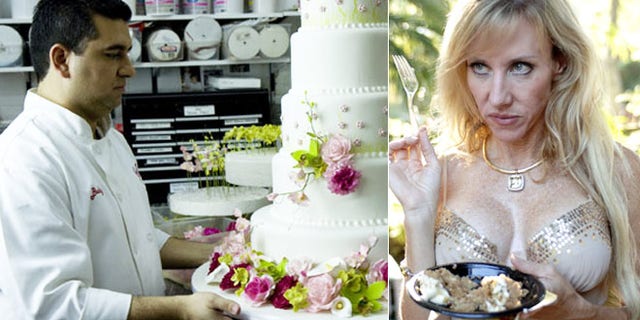 NEWYou can now listen to Fox News articles!
LOS ANGELES – Reality television takes a a lot of flak, with studies and parenting experts pointing the finger at the likes of MTV's "Jersey Shore," E!'s "Keeping Up With the Kardashians," and Bravo's "Real Housewives" franchise for promoting promiscuity and bad behavior, and having an overall negative impact on impressionable young viewers.
But not all reality TV shows are ruining today's youth! Several shows can actually have a very positive impact on toddler to teen American audiences, experts say.
"It's important for parents to understand that lots of TV is educational, even if it is not explicitly labeled as such. The founders of the 'educational TV' movement noticed that kids learn from TV no matter what the content, and decided to ensure that the content was actually good," Sierra Filucci, Senior Editor for TV and DVD at Common Sense Media told FOX411's Pop Tarts column. "Kids can also learn things other than academics in regular TV. They can learn emotional intelligence, social skills the value of cooperation, the importance of helping others, etc."
Filucci's organization recommends an array of reality shows for young audiences, including "Mythbusters," "SciGirls," and "How It's Made."
"We like these programs because they are shows families can watch together. They tackle complex issues, like diversity and acceptance and they also introduce kids to new places and ideas that they may not have been exposed to yet – like travel or science," Filucci continued. "Reality TV has a different way of exposing kids to big topics because they are focused on real people going to real places and doing real things. It can be extremely inspirational, motivational and affecting."
Nicole Weider, founder of the Christian teen life advice website Project Inspired, gives her thumbs up to NBC's popular weight loss challenge show "The Biggest Loser."
"It shows what is possible when someone sets a goal, has a support system to achieve it, and works tenaciously without making excuses to accomplish it. These lessons are much more than just about losing weight," she enthused. "A few other examples are the 'Amazing Race,' 'Survivor' and 'Extreme Makeover: House Edition.' (The latter) reminds us that there are genuinely needy people who find themselves in terrible circumstances, and that is when community can really rally and support them."
Parents Television Council rep Melissa Henson said that she has heard good things about "Tia & Tamera," "Chef Roble & Co." and "Cake Boss."
Marc Marcuse, president of Reel Management, an agency representing over 450 reality celebrities for personal appearances, promotional events and college lecture tours tipped his hat to "The Pitch," which shows the process of creating an advertising campaign, and "Shark Tank," which he says exposes venture capital pitches in a genuine way and is now being shown in business schools to spark discussion on the do's and don'ts of venture capital and investing.
But encouraging young viewers to watch "Cake Boss" instead of "Real Housewives" isn't easy.
"Audiences are so hooked on train wreck television that it's hard for them to see that there's more to reality TV than drunken arguments and catty drama. The networks also know that over-the-top drama hooks viewers, and the ratings don't lie," explained Tim Hayne, Managing Editor at Wetpaint.com. "I do wish the more positive shows got more attention for their ability to educate and inspire. Interestingly, that is part of what Oprah's cable network OWN is attempting to do. OWN is trying to change viewers' perception of what a reality show can be, and that it can help and entertain."
OWN has been suffering severely with ratings since its launch at the beginning of 2011, but over the course of 2012, the network has seen its viewership increase 25 percent. And while a show like "The Biggest Loser" attracts up to 10 million viewers, other positive programs like "Cake Boss" on TLC only get around 1.6 million viewers.
According to Hayne, who also lists "Who Do You Think You Are?" and "Abby & Brittany" as two positive reality shows, positive programming within the genre will only increase once the audience is there.
"Right now the networks are more focused on what already works, and that means crazy drama is going to trump education and inspiration," he said. "But that could change when something fresh and positive makes it on TV and grabs a huge audience. Then everyone is going to want a piece of the action."