Imprisoned detective may pose risk to star clients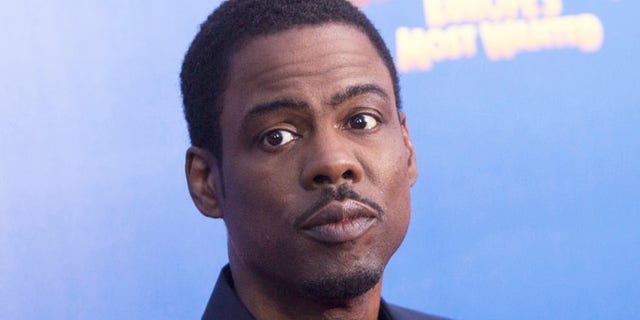 NEWYou can now listen to Fox News articles!
Four years after a private eye went to prison for wiretapping phones of the rich and famous on behalf of celebrities and Hollywood heavyweights, his clients are facing hefty bills for his skullduggery.
In the first of more than a dozen lawsuits against Anthony Pellicano's well-heeled clients, a jury last week ruled against the ex-wife of a billionaire philanthropist, awarding $4 million to his three adult children and former personal assistant after she violated their privacy.
The verdict could spell trouble for other former clients who have been sued, such as Paramount studio head Brad Grey and one-time superagent Michael Ovitz.
The case against the ex-wife, Jacqueline Colburn, is the first to be tried before a jury stemming from a criminal probe that ensnared Pellicano for targeting Sylvester Stallone, Garry Shandling and Kevin Nealon and for work he did for others like Chris Rock and an attorney who represented MGM mogul Kirk Kerkorian in a child custody battle.
Pellicano, 68, is now serving 15 years in a federal prison in Texas after being convicted in 2008 of racketeering and more than six dozen other counts, including conspiracy, wire fraud and wiretapping. He is scheduled to be released in March 2019.
The trial billed as a blockbuster that would reveal the seedier side of Hollywood fizzled in the end as Pellicano kept silent, acting as his own lawyer.
The evidence showed he dug up dirt on clients' rivals by bribing phone company employees to install wiretapping software and had rogue police officers search databases for personal information. The information was used in hardball negotiations for business disputes, divorces and lawsuits.
Clients such as Grey, Ovitz and comedian Rock were never charged in the case and they insisted they didn't know about Pellicano's tactics. Kerkorian also has said that he had no knowledge of any wiretapping being used.
Grey and Ovitz are now facing lawsuits that could be costly and where the evidence is potentially stronger than the Colburn case, which relied largely on testimony and not on FBI reports or damning audio tapes made by Pellicano.
"I would think people will think long and hard about their exposure," said attorney Lawrence Segal, who represented Richard Colburn's children. "A lot of defendants may be thinking that in the absence of actual recordings they stand a decent chance of a defense. But we were able to prevail on a largely circumstantial case."
About a dozen lawsuits have moved slowly through the legal system alleging wiretapping and privacy invasion. Among the other defendants are AT&T and the cities of Beverly Hills and Los Angeles, where the police officers who provided information to Pellicano worked.
Most of the lawsuits are pending before a judge but have been mired by appeals in the criminal case, which allows Pellicano and others to preserve their right against self-incrimination, and the exchange of documents between attorneys was put on hold for many months. No trial dates have even been set.
A settlement in some of the lawsuits has been reached, said attorney Brian Kabateck, who represents several Pellicano victims, but a deal hasn't been finalized. He said the Colburn verdict provides some reassurance to his clients.
"It shows that juries are still outraged about this behavior even though it was many years ago," he said. "I think it sends a message to the defendants that they are going to have to pay real money."
The verdict in the Colburn case is a fraction of the fortune billionaire philanthropist left behind when he died in 2004 at age 92.
Evidence showed that his eighth wife, Jacqueline, who was nearly 50 years younger, paid Pellicano at least $115,000 to snoop on her husband after he was caught having phone sex with another woman, according to the lawsuit.
Ex-Pellicano employee Richard Campau testified that Colburn was in the private eye's office regularly listening to audio tapes of calls to and from the family home. Physical therapist David Powers also testified that Colburn bragged to him that she had hired the best private investigator in Los Angeles and he was using wiretaps.
There were an estimated 500 calls that were wiretapped by Pellicano over a 10-month period which captured numerous personal, medical and business matters involving the three adult children from a prior marriage and the ex-personal assistant, all of whom believed their conversations were private.
They "never knew of the surreptitious eavesdropping and certainly never agreed to put their personal lives on public display," said plaintiffs' attorney Wayne Skigen.
The lawsuit focused solely on the ex-wife and Pellicano and wasn't bogged down by suing large entities, such as the phone company or any cities. Segal and Skigen are seeking a default judgment against Pellicano because he hasn't responded to their claims.
Attempts to reach Jacqueline Colburn's attorney, Stanley McKiernan, were unsuccessful Wednesday. McKiernan has said there isn't any evidence showing Pellicano wiretapped on his client's behalf.
Federal authorities started investigating Pellicano after former Los Angeles Times reporter Anita Busch found a dead fish with a rose in its mouth on her car along with a sign reading "stop" in June 2002.
Busch testified at the criminal trial that she believed Ovitz and Pellicano had orchestrated the threat because she co-wrote articles about the agent's alleged financial troubles while his talent agency was in talks to be acquired.
Ovitz is a defendant in a lawsuit filed by Busch. He has yet to give a deposition.