Busy Philipps: 'I sunburned my eyes' during photo shoot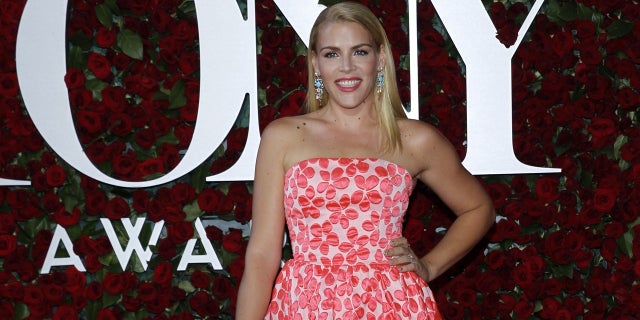 Busy Philipps revealed she spent hours at the emergency room after she "sunburned" her eyes during a magazine photo shoot on Monday.
In a series of videos posted on her Instagram story, the actress said she was diagnosed with photokeratitis, a painful condition that occurs when the eyes are overexposed to UV rays. Philipps said she was diagnosed with the eye condition after a magazine photo shoot.
"I can barely see straight. I'm going to the doctor tomorrow," Philipps, 38, said. "I'm having some sort of crazy allergic reaction. I can't open my eyes."
The "Vice Principals" star said the pain felt like "shards of glass" in her eyes. She reported back early Tuesday morning on her condition.
"Hey guys, is it cool that we just spent four hours at the emergency room for my eyes? I have photokeratitis. I sunburned my eyes from my photo shoot today," Philipps said in a video. "It's so on-brand though. I get one big magazine cover, and I do one photo shoot, and I burn my eyeballs."
Philipps was also suffering from a rash under her eyes that was not related to photokeratitis. She said that medical issue was allergy-related.
Philipps appeared to be better by Tuesday when she was seen smiling and laughing in another video. She was also wearing sunglasses to protect her eyes.
"'That's mom, she's got thick skin, stomach problems and sensitive eyes,'" Philipps said, referring to a comment made by her daughter Birdie.