Brother of 'Harry Potter' Actress Pleads Guilty to Assaulting Her, Report Says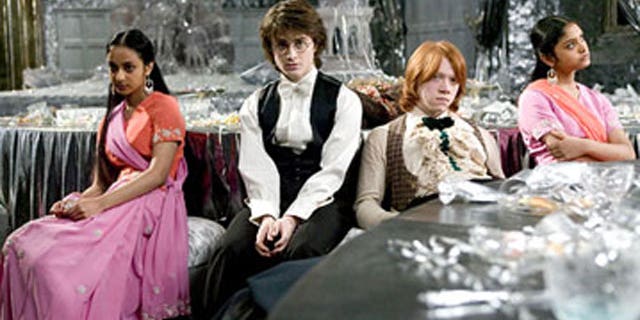 The Muslim brother of "Harry Potter" actress Afshan Azad was found guilty Monday of assaulting the young star over her relationship with a Hindu man, local newspaper the Manchester Evening News reported.
Ashraf Azad, 28, pleaded guilty to one count of assault occasioning actual bodily harm on the day his trial was set to begin. However, the judge at Manchester Crown Court in northwestern England ruled Ashraf Azad was not guilty on the charge of threatening to kill his sister.
The actress' father, Abul Azad, 53, appeared in court Monday and was cleared of threatening to kill his daughter during the incident.
The attack took place at Afshan Azad's family home in suburban Manchester, northwestern England, on May 21. The actress was said to have fled the house she shared with her father, mother and three brothers after the incident by climbing out of a bathroom window.
Prosecutor Richard Varden was quoted as saying his client was the victim of a "wholly unnecessary and unexpected assault." Her father wanted her to enter into a "forced marriage of some kind," the report said.
A witness summons for Afshan Azad was issued, but she failed to appear in court.
Her brother was set to be sentenced on Jan. 21, the newspaper added.
Afshan Azad, who had never acted before, was a student in Manchester in 2005 when she auditioned as a "laugh" for the film "Harry Potter and the Goblet of Fire." She won the role of Padma Patil, one of Harry Potter's classmates who later became his girlfriend.
She appeared in a further three "Harry Potter" movies and was set to appear in the series' final installment, "Harry Potter and the Deathly Hollows."