Britney Spears flashes insane abs in super sexy cover art for new song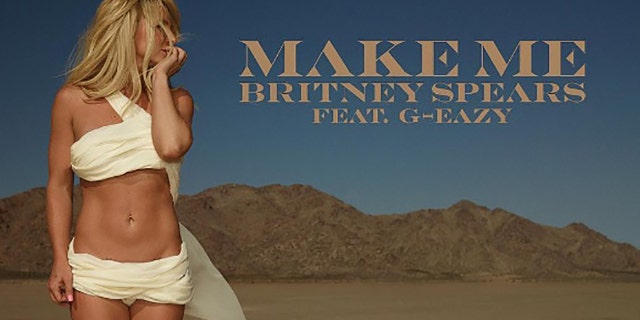 Britney Spears is sounding -- and looking -- hotter than ever.
The 34-year-old pop princess dropped her new summer jam "Make Me" on Thursday night, the first single off her highly anticipated ninth studio album, which she's been working on for over two years. The track features rapper G-Eazy and is classic catchy Britney, with a side of sass.
"Can tell you want me/by the way you're staring across the room, baby/No shame in the game/just cut the sh**, be honest," she sings.
WATCH: EXCLUSIVE -- Britney Spears Reveals First Song Off New Album in Sultry 'Private Show' Behind-the-Scenes Fragrance Shoot
But it's not just the mother of two's new track that's getting fans buzzing. Britney looks incredible in the sexy cover art for the song, flaunting her toned abs in a revealing ensemble featuring a pair of thigh-high white boots.
Not surprisingly, "Make Me" has already shot to the top of iTunes, and Britney couldn't be prouder. When a fan tweeted a screenshot of Britney dethroning her ex, Justin Timberlake, and his hit "Can't Stop the Feeling," for the number one spot, she wrote, "This is an incredible feeling. Thank you, thank you, thank you!!"
WATCH: EXCLUSIVE -- Britney Spears' Sexy 'Private Show' Perfume Ad Features Her New Song!
ET recently caught up with Britney behind the scenes as she shot the commercial for her new fragrance, Private Show, when she also gave us our first taste of her new album with the sultry tune of the same name.
"'Private Show' is inevitably a sexy song, and it promotes feeling sexy and girls feeling alive and I think that's fun for girls," Britney exclusively told ET. "I think the scent definitely has a combination of all those things."