Brie Larson's 'Basmati Blues' film depicts Indian stereotypes, critics say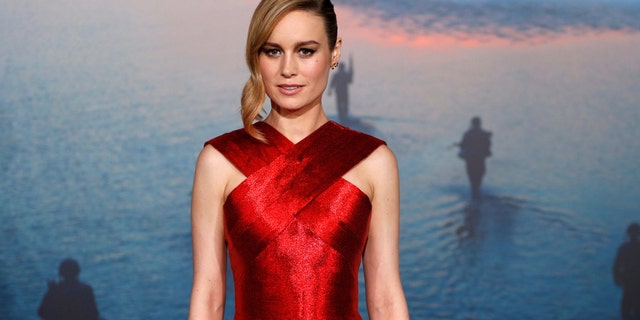 Before Brie Larson won an Oscar for Best Actress in 2016 or began training as Captain Marvel, she starred in a 2013 film that has now come under fire.
"Basmati Blues," which just secured funding for distribution, deleted its international trailer over the weekend after critics pointed out on social media the film depicts Indian stereotypes.
The romantic comedy stars the 28-year-old as Linda, an American scientist sent to India to sell genetically modified rice to farmers, only to turn her back against the company she works for.
Viewers were quick to criticize the movie's controversial storyline, which they believe show Larson as "a white savior."
Shout Factory, the North American distributor for "Basmati Blues," issued a statement to Refinery29.com Friday attempting to explain the film's storyline.
"We deeply regret any offense caused by the 'Basmati Blues' trailer," wrote the movie's producer Monique Caulfield, as well as its director Dan Baron. "We have heard a number of voices that have understandably reacted to a trailer that is not representative of the film as a whole. Unfortunately, the international trailer has given the wrong impression of the film's message and heart. This movie is not about an American going abroad to solve India's problems.
"At its heart, this film is about two people who reach across cultures, fight against corporate greed, and find love. 'Basmati Blues' is an ensemble musical romantic comedy. The film explores our responsibility for our actions and for each other, and attempts to do it in a disarming way, using music, comedy, and romantic.
"'Basmati Blues' is a love letter to multiple eras of Bollywood cinema, musicals, and classic Hollywood romantic comedies. We are confident that the film, when seen in its entirety, will bear out our appreciation and respect for India and its people."
Reps for Larson did not immediately respond to Fox News' request for comment.