'Breaking Bad's' Bryan Cranston talks show's ending, how he 'wanted to kill' girlfriend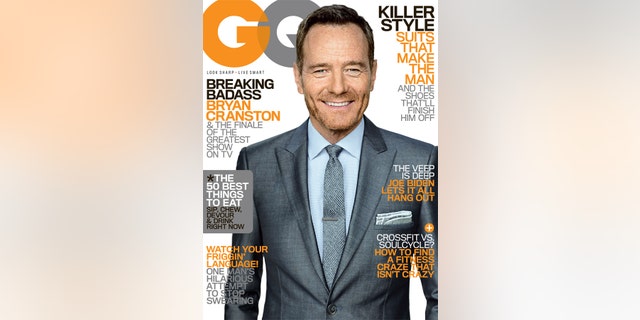 Bryan Cranston revealed he has a bit of a mean streak, just like his "Breaking Bad" character Walter White.
In the upcoming issue of GQ, Cranston discusses his character's transformation from chemistry teacher to cancer-stricken villain.
"What happened to Walt is something I related to, if I'm truly honest with myself. I've come to realize that I think everybody is capable of that. If you came into a condition where you were under tremendous stress. And if I knew what buttons to push that threatened you and yours… You could become an extremely dangerous person," he told the magazine.
PHOTOS: Bryan Cranston's GQ photo shoot
His dangerous side came out once when he was dating an unstable drug addict.
"I had one girlfriend I wanted to kill," he said.
He told GQ that the woman was following him and turned up at his New York City apartment one day unannounced.
"And I envisioned myself killing her. It was so clear. My apartment had a brick wall on one side, and I envisioned opening the door, grabbing her by the hair, dragging her inside, and shoving her head into that brick wall until brain matter was dripping down the sides of it. Then I shuddered and realized how clearly I saw that happening. And I called the police because I was so afraid. I was temporarily insane—capable of doing tremendous damage to her and to myself."
Cranston said with the final episodes of "Breaking Bad" fast approaching, he's given some thought of how he'd like to see the series end.
"I had notions. Like, 'What if [Walter White] created this toxic world around him and, because of his actions, everybody he loved died and he had to stay alive?' But then I'd think, 'He's wrought so much, he has to die. Doesn't he?' But if he dies, what does he die of? Maybe he dies of cancer. After all this other danger! But my true answer of how I wanted it to end, my honest answer, is this: however [creator] Vince Gilligan wants it to end."
Click here for more from GQ or pick up the latest issue of the magazine, on newsstands July 23.