Brazilian supermodel Adriana Lima is reportedly dating Ryan Seacrest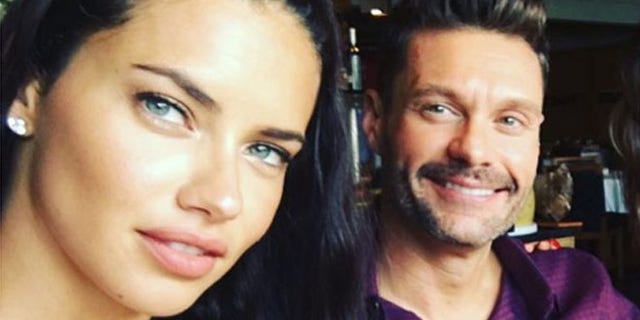 NEWYou can now listen to Fox News articles!
The Rio Olympics seemed to connect more than just athletes this summer.
Victoria's Secret supermodel Adriana Lima reportedly got the romance bug while working as an NBC correspondent in her native country.
According to E! News, the 35-year-old is now dating TV host and producer host Ryan Seacrest, who was also covering the summer Olympics for NBC.
The couple has been spending time together since their return to the U.S. a couple of weeks ago and even went on a romantic dinner date in New York City this week. They were also spotted grabbing a bite to eat at Dell'Anima over the weekend.
"They reconnected in New York last weekend over a romantic dinner to get to know each other outside of work," a source told People magazine.
Lima was in the Big Apple to catch New York Fashion Week, while Seacrest, 41, was in town on a business trip. Neither have commented publicly on their relationship.
Lima, along with fellow model Alessandra Ambrosio, showed Seacrest around their native Brazil, introducing him to the food and culture of the South American country. She documented it all on Instagram.
Lima was previously married to professional basketball player Marko Jaric for five years. They announced their separation in May 2014 and finalized their divorce in March.
Like us on Facebook
Follow us on Twitter & Instagram