Boxer Daniel Franco undergoes more brain surgery after knockout loss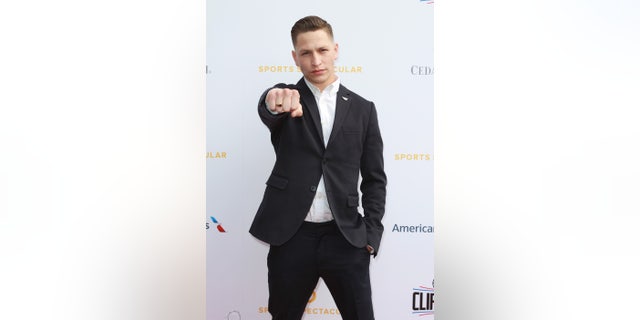 NEWYou can now listen to Fox News articles!
Featherweight Daniel Franco needs more brain surgery after an eighth-round knockout loss Saturday. The 25-year-old boxer is currently in a medically induced coma in Sioux City, Iowa.
"Daniel had emergency surgery [Monday] night to repair bleeding in the epidural hematoma region of the brain," Franco's father and trainer Al Franco told ESPN. "His initial surgery was to repair bleeding in the subdural hematoma area. The doctors decided to keep part of his skull off this time to help with the pressure. It will remain off for at least six weeks and he will continue to be monitored under strict doctor supervision."
After Franco was knocked out by Jose Haro in the main event of a CBS Sports Network-televised card at the WinnaVegas Casino, he was rushed to the hospital and underwent emergency surgery to relieve pressure from his brain, which was bleeding in two areas.
Franco, who is promoted by rapper Jay Z's Roc Nation Sports, appeared alert after the knockout, but a few minutes later he became less responsive. He was taken out of the ring on a stretcher and went straight to the hospital.
Franco's family created a Go Fund Me account to help raise money for the fighter's growing medical expenses. While their goal was to raise $1,000, the family has received over $28,000 in donations.
"Please continue to pray for him," said Al Franco. "Continue saying his name, just help sending positive vibes out. My family and I appreciate everyone's love and support in our darkest times. I personally have never felt this much love, fear, and pain in my life. I'm lost, but I have to maintain as strong as I can be. I will continue to keep everyone posted and please continue sharing his Go Fund Me page. Thank you all from the bottom of my broken heart."