Bob Dylan charged in France for remarks about Croats in Rolling Stone interview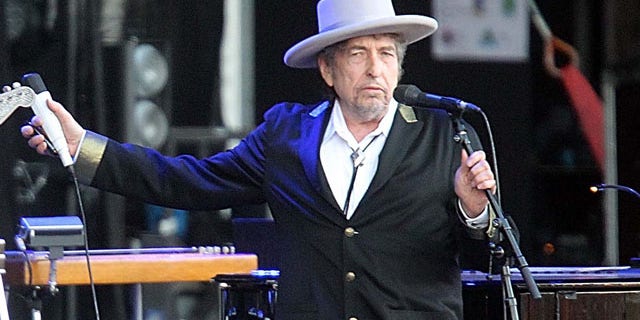 Legendary singer/songwriter Bob Dylan has been charged with "public insult and inciting hate" in France following a complaint by a Croatian group based in that country over remarks made in an interview with Rolling Stone magazine.
Dylan, 72, was notified that he was under judicial investigation last month, when he was in Paris to receive the prestigious Legion d'Honneur award from the French government. Paris prosecutor's office spokeswoman Agnes Thibault-Lecuivre told the Associated Press Tuesday that the charges were filed in mid-November.
The interview in question was published by Rolling Stone in September 2012. At one point, Dylan said that racism was holding America back, saying "Blacks know that some whites didn't want to give up slavery – that if they had their way, they would still be under the yoke, and they can't pretend they don't know that. If you got a slave master or (a Ku Klux) Klan (member) in your blood, blacks can sense that. That stuff lingers to this day. Just like Jews can sense Nazi blood and the Serbs can sense Croatian blood."
A group called the Council of Croats in France (CRICCF) filed a complaint with the French authorities in November 2012, claiming Dylan's remarks amounted to stirring up racial hatred against Croats.
"We have nothing against Rolling Stone magazine or Bob Dylan as a singer," CRICCF spokesman Vlatko Maric told the Guardian. "[But] you cannot equate Croatian [war] criminals with all Croats."
A lawyer for the group, Ivan Jurasinovic, told the Associated Press that they are not seeking monetary damages but only want the legendary singer to apologize to the Croatian people for the comments.
He did not say why they filed the case in France. France has strict laws punishing hate speech and racist remarks.
Representatives for Dylan could not immediately be reached for comment.
In the years prior to and during World War II, the Croation facist organization Ustashe killed hundreds of thousands of Serbs, Jews, Roma, and other groups in death camps. More recently, Serbs and Croats fought on opposite sides during the break-up of Yugoslavia between 1991 and 1995, a conflict that left an estimated 20,000 people dead. Dylan played concerts in both countries in 2010, and visited Belgrade in 1991, two weeks before Croatia declared independence from Yugoslavia.
The Associated Press contributed to this report.