'Black-ish' creator was ready to leave ABC over Roseanne Barr's racist tweet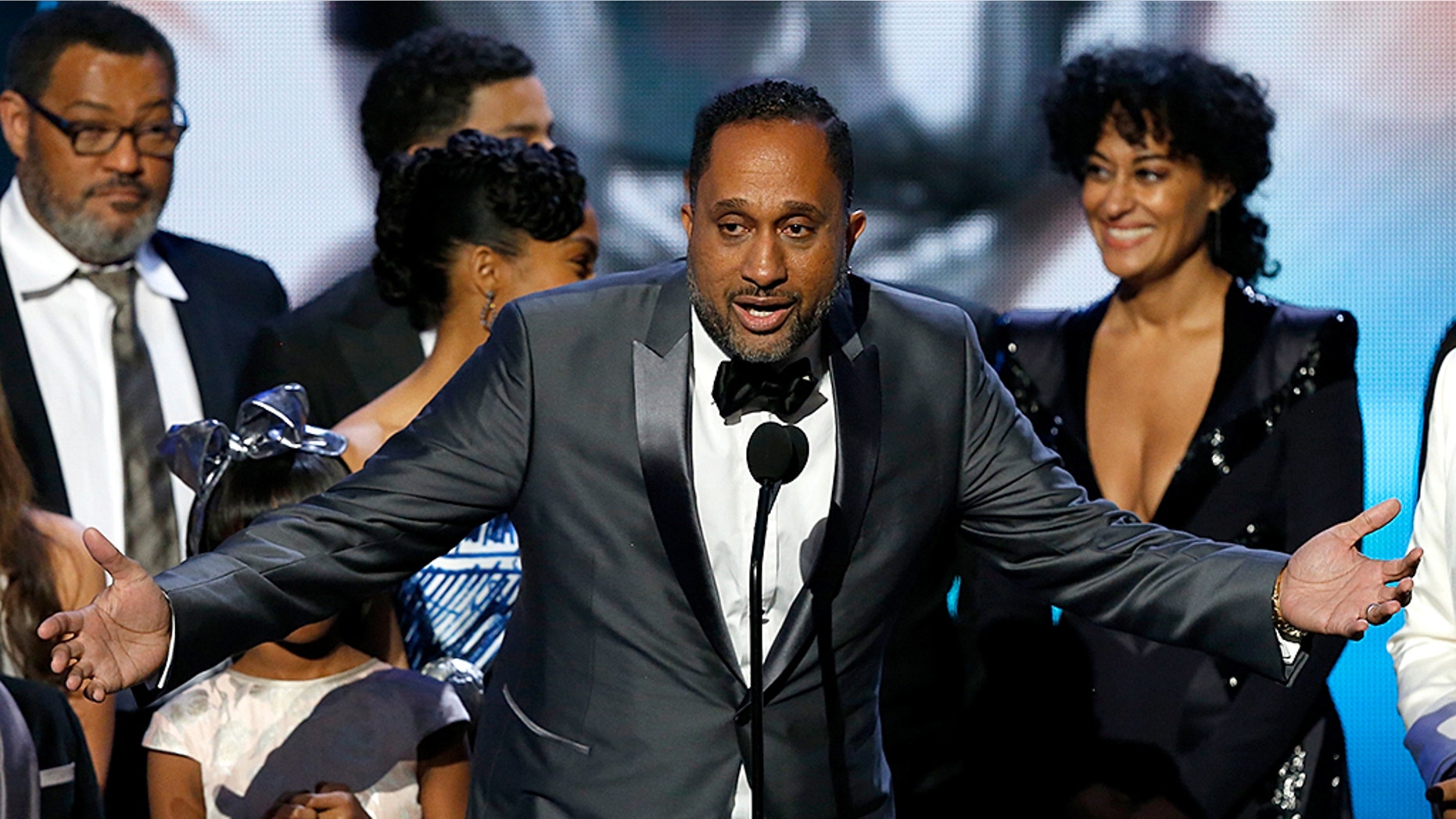 "Black-ish" creator Kenya Barris said Wednesday that he was prepared to leave ABC if the company didn't fire actress Roseanne Barr over her racist tweet about a former President Obama aide.
Barris, speaking at Variety's Path to Parity summit, said he was planning on speaking out against the company before company canceled "Roseanne."
"I was literally coming out of the show and I was like f--k this. I was going to go crazy. I was going to call my agent and go on Don Lemon and other shows," Barris said.
Barris said before he got the chance to walk out on ABC, he called the company's president Channing Dungey, ABC Studios president Patrick Moran and Disney/ABC Television Group head Ben Sherwood and was told to "wait." Barris said "Roseanne" was canceled soon after their talk.
"It was amazing. Having Channing at the head and having Bob [Iger] be supportive," Barris said.
ABC canceled "Roseanne" at the end of last month after Barr's tweet likened former Obama aide Valerie Jarrett to the "Planet of the Apes" as well as linking Chelsea Clinton to liberal donor George Soros.
"Roseanne's Twitter statement is abhorrent, repugnant and inconsistent with our values, and we have decided to cancel her show," Dungey said in a statement to Fox News.