Bindi Irwin: My purpose in this world is to inspire others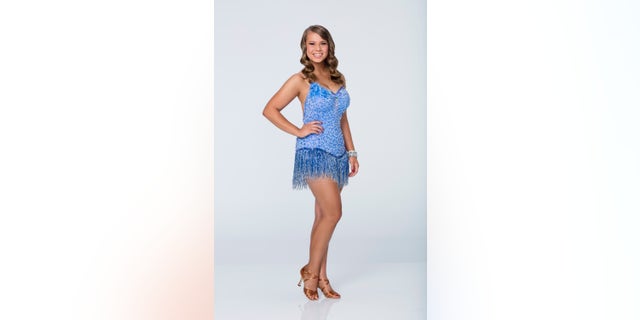 NEWYou can now listen to Fox News articles!
For the first time ever, the Steve Irwin Gala Dinner will be held in Los Angeles on Saturday, May 21. The evening celebrates the life and legacy of Steve "Crocodile Hunter" Irwin and will be hosted by "Dancing With the Star's" Tom Bergeron and Olivia Newton-John.
Irwin's daughter, Bindi, who charmed U.S. audiences with her win on "DWTS" spoke to FOX411 about her positive outlook, her long distance relationship and her father's impact on her life.
FOX411: So this is first year the gala in America.
Bindi Irwin: Yes, we've had a few of them back in Australia but it seemed the perfect time to bring it to the States. We're really excited it's going to be in L.A. which means a lot of my "Dancing with the Stars" family will be able to join us. [Our] dear friends from all over America will be there to celebrate Dad's legacy and fundraise for Wildlife Warriors.
FOX411: It's been nearly ten years since your Dad passed away. Has there been a day that someone hasn't said how much they loved him?
Irwin: As a family, it's been amazing to share our journey and stories with so many people. We had no idea how many people, dad and even my mom reached. And after dad passed away, just a flood of support came through and we felt extremely blessed. To have that love and support means the world. Without that, we couldn't continue to make sure his legacy lives on.
Dad always used to say he didn't care if people didn't remember him, he cared if people remembered his message. And I think for us, we're really lucky to be able to carry on his footsteps and really continue to share his messages and love for conservation. He was amazing that he could get people to fall in love with not just the cute and cuddly animals but the more interesting animals like crocodiles and snakes.
FOX411: You're so positive and optimistic. What do you credit that to?
Irwin: Well, thank you! Honestly, I think it's because of my beautiful family and the upbringing I've had. We live right in the middle of Australia Zoo and that means my entire life has been filled with all kinds of animals and with our conservation work I really feel I've been put on this planet for a reason. A lot of us we find our purpose in life later on but for me I've been very lucky to know who I want to be and I've known that since I've been tiny, since I was 4 or 5 years old. With my life I want to use my voice to be able to reach out to as many people and inspire others to make a difference.
FOX411: You made quite the splash on "Dancing with the Stars."
Irwin: It was unbelievable, the entire experience was so extraordinary. It was so new and different for me and it was a little bit intimidating at first. I'd never danced before, I'd never worn high heels before so it was really taking this girl out of Australia with all of her animals into the middle of L.A. and learning to dance and find the confidence within myself. But it was worth it, the journey and I hope that other people who took that journey with me feel inspired to seize opportunities and enjoy life. I feel lucky that I got to share my messages of wildlife and conservation with people who might not think about those things.
I really got to walk through my journey with such an amazing partner (Derek Hough) and he became part of the family. He actually came to Australia Zoo right after "Dancing with the Stars" finished and he came and visited my world and we got him feeding crocodiles.
FOX411: Are you ever in a bad mood?
Irwin: (laughs) Not really! My mum said when I turned 13 she came into my room to see if I'd grown any horns because I'd reached the teenage years and she said, "I didn't find any and you're pretty much the same person!" I'm too busy trying to save the world!
FOX411: How do you handle a long distance relationship?
Irwin: For me I'm very happy to have someone so brilliant in my life. Chandler is just a lovely human being and so kind and such a patient person. I think I inherited my dad's lack of patience. My Dad was like a living hurricane and I think I've inherited some of that but Chandler is very patient so we balance each other out quite well. My family loves him and we're so lucky to have someone who shares our passion for wildlife.