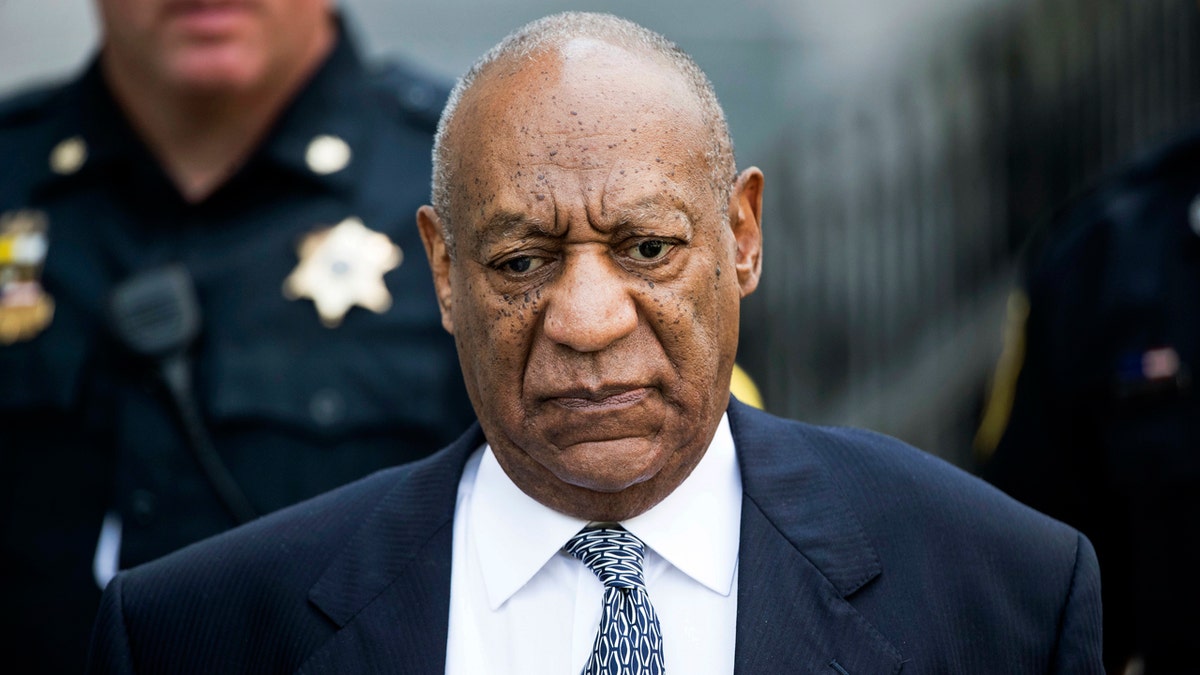 Bill Cosby's legal defense team admitted they wrongly accused prosecutors of withholding evidence from the comedian's trail.
On Monday, Cosby's lawyers admitted that they were not aware that the actor's former attorney Brian McMonagle had been informed of the evidence that was thought to be withheld, according to the Associated Press.
The evidence in question was a 2017 interview with a woman who claimed to have spoken with Cosby accuser Andrea Constand about plans to blackmail the actor. In a Jan. 26 filing, Cosby's defense team tried to argue that they had just recently been informed about the evidence and also said they believed detectives had destroyed notes from the interview.
Prosecutors in the Cosby case called the claims "outrageous and reckless" and rebutted the Jan. 26 filing and said, "Facts Matter. The facts and the truth were easily ascertainable [and the defense team] just did not care to find them."
While Cosby's defense team has since admitted their wrong-doing, they continued to make headlines Tuesday after stating that they would seek to delay Cosby's April 2 sexual assault retrial if some of his other accusers are given a chance to testify.
The 80-year-old's legal team raised the prospect of postponing the retrial in court papers that opposed a prosecution bid to let jurors hear from up to 19 other women who say Cosby drugged and molested them.
If the 19 women are allowed to stand trial, Cosby's lawyers argued they would need extra time to look into the women's allegations if any of them were permitted to testify.
Prosecutors tried to call as many as 13 other accusers as witnesses at Cosby's first trial, which ended in a deadlock last June, but O'Neill allowed only one to take the stand.
But now, prosecutors are counting on other accusers testifying to show that an alleged assault in 2004 that led to Cosby's only criminal charges was part of a five-decade pattern of drugging and harming women.
Judge Steven O'Neill is expected to rule next month on whether any of the accusers will be allowed to testify at the second trial. Jury selection is slated to begin March 29.
The Associated Press contributed to this report.