'Big Brother' season 18 winner crowned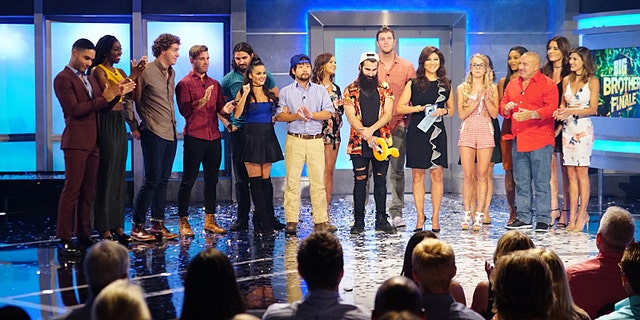 NEWYou can now listen to Fox News articles!
After 99 days and a 90-minute season finale filled with tough competition and impassioned pleas, "Big Brother" season 18 crowned a new winner on Wednesday.
After winning Head of Household, Paul Abrahamian chose veteran "Big Brother" contestant Nicole Franzel to join him in the top two, and sent James Huling packing to join the jury.
It was a move that ended up going south for Paul when Nicole was crowned the new winner! Nicole earned $500,000 and become the first woman in "Big Brother" history to win the game when facing off against a man in the final two.
WATCH: Julie Chen Gives Us a Tour of the New 'Big Brother 18' House!
Nicole and Paul were neck and neck as the votes were read off, with the 23-year-old ER nurse winning with the final vote, 5-4.
However, she wasn't the only big winner of the evening. Paul took home $50,000 for coming in second, while Victor Arroyo was voted Favorite Houseguest by viewers, earning him a $25,000 parting gift.
The first game of the night had James, Paul and Nicole dressing up as cats and competing in a serious of bizarre feline-themed endurance trials. Paul managed to hang onto a rope for longer than the others, scoring him a pass for the second game.
WATCH: Showmance Alert! New 'Big Brother' Cast Have Their Eye on Love
Next up, Nicole and James faced off in a game that required them to run through a makeshift amusement park set up in the backyard, while recalling the events of the last 99 days. Nicole ended up beating James by over 12 minutes.
The final game of the night had Nicole facing off against Paul while sitting in a giant scale while answering questions from the season's houseguests. Paul ended up winning by one question, which earned him Head of Household, but ultimately led him to losing the season.