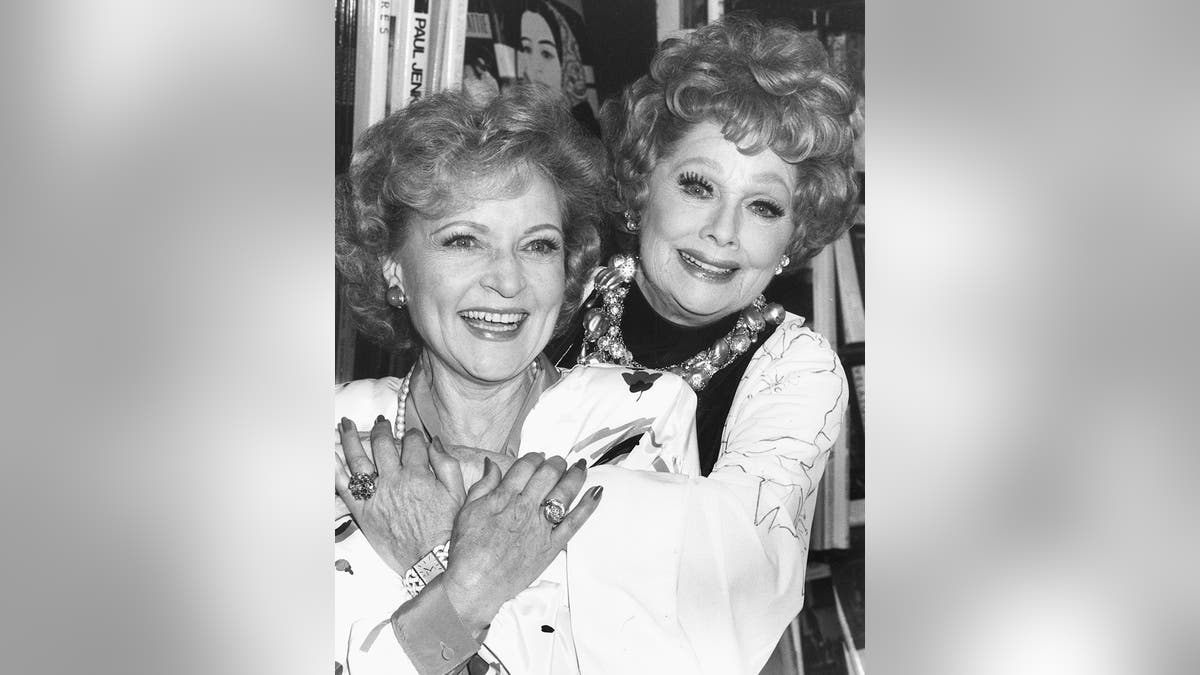 Betty White is recognized by fans as dim-witted Rose Nyland who shared a lasting friendship with her three roommates on "The Golden Girls," but in real life, the now 95-year-old actress shared an equally close bond with Lucille Ball.
The two stars became friends in 1956 and the relationship endured until Ball's passing at age 71 in 1989.
"Their bond was their common accomplishment as business women in a male-dominated industry," Ann Dusenberry, who appeared on "Super Password" with White and Ball and co-starred in the series "Life with Lucy," told Closer Weekly Wednesday.
EXCLUSIVE: BETTY WHITE'S GREATEST MOMENTS WITH ET
Dusenberry added it was their willingness to be funny on camera at whatever cost that sealed their friendship.
"They were powerfully funny and ready and willing to be playful, even foolish, if there was a joke in it," she explained.
Former TV host Tom Kennedy recalled how "they fought, teased, spatted and growled as only two giants of theater can do," but "the two women failed to mask their actual admiration."
And when Ball's beloved ex-husband and former "I Love Lucy" cast mate Desi Arnaz died at age 69 in 1986, White made sure to give her a shoulder to cry on.
"The day that Desi died [in 1986] she and I were doing 'Password' together," recalled White to People Magazine back in 1989. "She was being real funny on the show, but during a break she said, 'You know, it's the damnedest thing. Goddamn it, I didn't think I'd get this upset. There he goes.' It was a funny feeling, kind of a lovely, private moment."
White continues to remember her dear friend fondly.
"We had such fun," she told The Atlantic in 2011. "She was always going to teach me backgammon. She was determined she was going to teach me. So we'd get together and she'd have it all set up. But her idea of teaching was, 'Alright here, I'll take my turn. Now you throw the dice,' which I would.
"And then she'd move my pieces here and there and I'd say, 'Lucy, how am I going to learn the game if you're playing the game with yourself?' But we did and it was a lot of fun."