Bella Thorne: 'Speaking Spanish or having dark hair isn't what makes you Latin'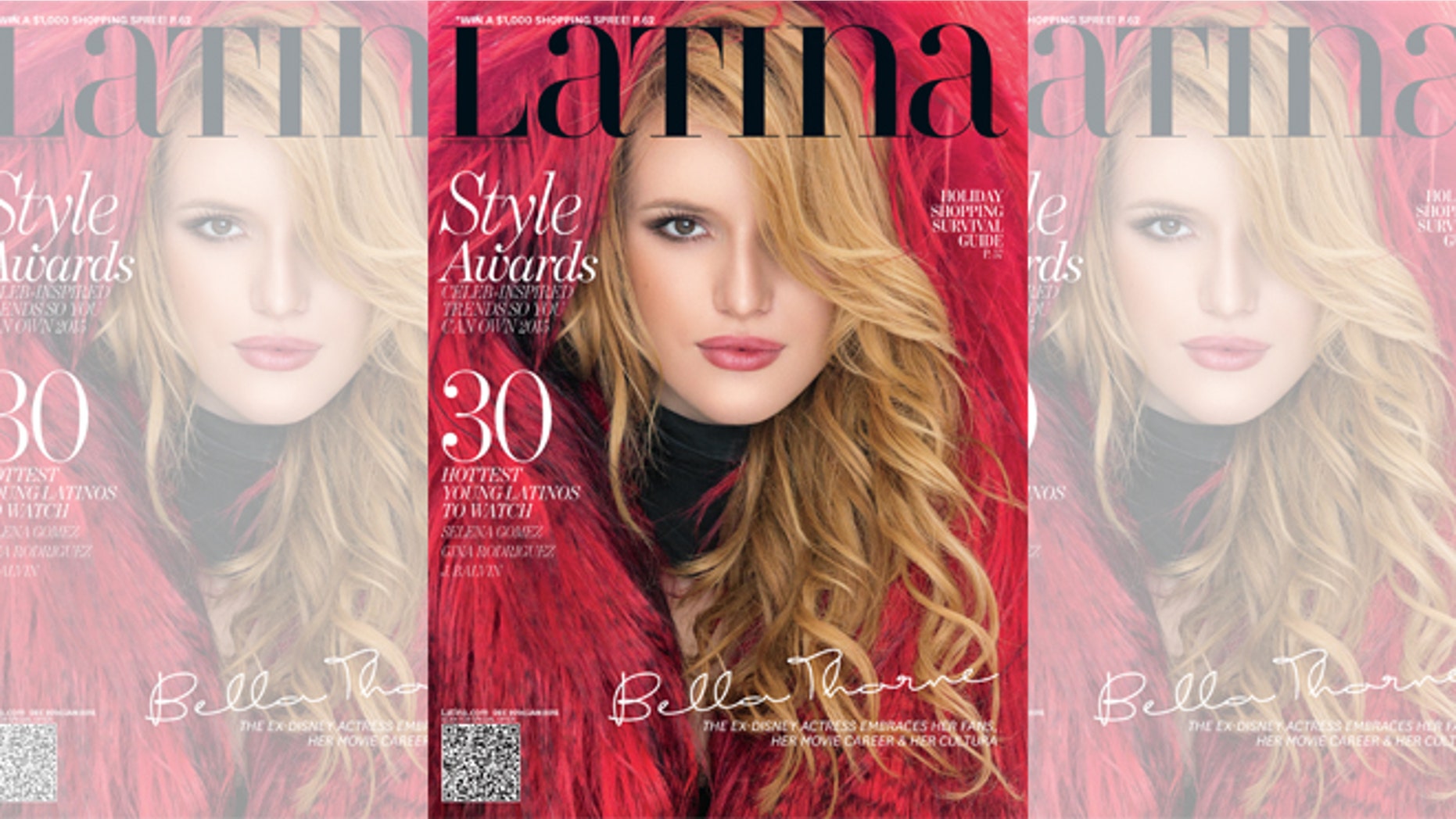 Bella Thorne definitely becoming one of Hollywood's up-and-coming young actresses to look out for.
She recently starred alongside Adam Sandler and Drew Barrymore in "Blended" and has been cast in Fox's hit drama "Red Band Society" – in which she is expected to cause some drama, playing one leg of a love triangle.
The Cuban-American actress recently spoke with Latina magazine about defining her Hispanic roots and the criticism she has received for not being "Latina enough."
"I know I'm Latina. I don't think speaking Spanish or having dark hair is what makes you Latin," the 17-year-old told the magazine. "That's ridiculous and it irritates me when people question it. Having a quince made me feel closer to my roots and closer to my dad."
Thorne's father, Delancey Reinaldo Thorne, died in a car crash in 2007.
The actress-singer, who poses on the cover of the magazine, also opened up about the cancellation of her Disney show, "Shake It Up," upcoming projects and her personal life.
To read more of the interview, visit Latina.com
Follow us on twitter.com/foxnewslatino
Like us at facebook.com/foxnewslatino