Before 'American Idol,' Olivia Rox was a child actor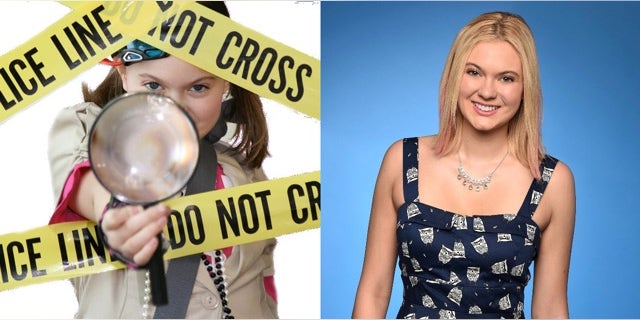 Long before "American Idol," Olivia Rox was a kid detective searching for lost puppies.
At age 9, the daughter of jazz great Warren Hill was in discussions with Disney to star in "a Selena Gomez-type of TV show," when her family decided to self-produce a feature length movie for her instead.
"My character's name was Olivia Roxamillion," she says. "Everybody ended up calling me Olivia Rox from then on out. I loved [the name], so I kept it."
Now 16, Olivia has little time for acting.
She is one of ten "Idol" hopefuls remaining as TV's longest running talent competition prepares for a crucial double elimination on Thursday.
An only child, Olivia grew up on the road, often performing with her father.
In 2013, she appeared on "America's Got Talent," but was cut before reaching the live performance rounds.
"'Idol' is definitely a different experience," she tells FOX411. "When you are younger, you think, 'This could be fun. I could do this.' Now it is a career for me."
Olivia might have been last year's "Idol" champ had she not been offered a record deal just days before her scheduled audition for the judges.
"I thought, 'Oh my gosh this is so cool!'" she remembers. "I went in and met with them and we were going to sign the contracts and then the guy who was signing me ended up getting fired. So the deal fell through and I had missed the deadline for the show.'"
She thought she'd missed her chance at "Idol" stardom.
"That was a real bummer for me and I was kind of down in the dumps about it. But the day after the finale, the person I had met with the year before gave me a call and said, 'Hey would you want to audition again?'" she recalled. "And the rest is history."
"American Idol" airs Thursday nights on Fox.