Bar Refaeli avoids the press as engagement rumors swirl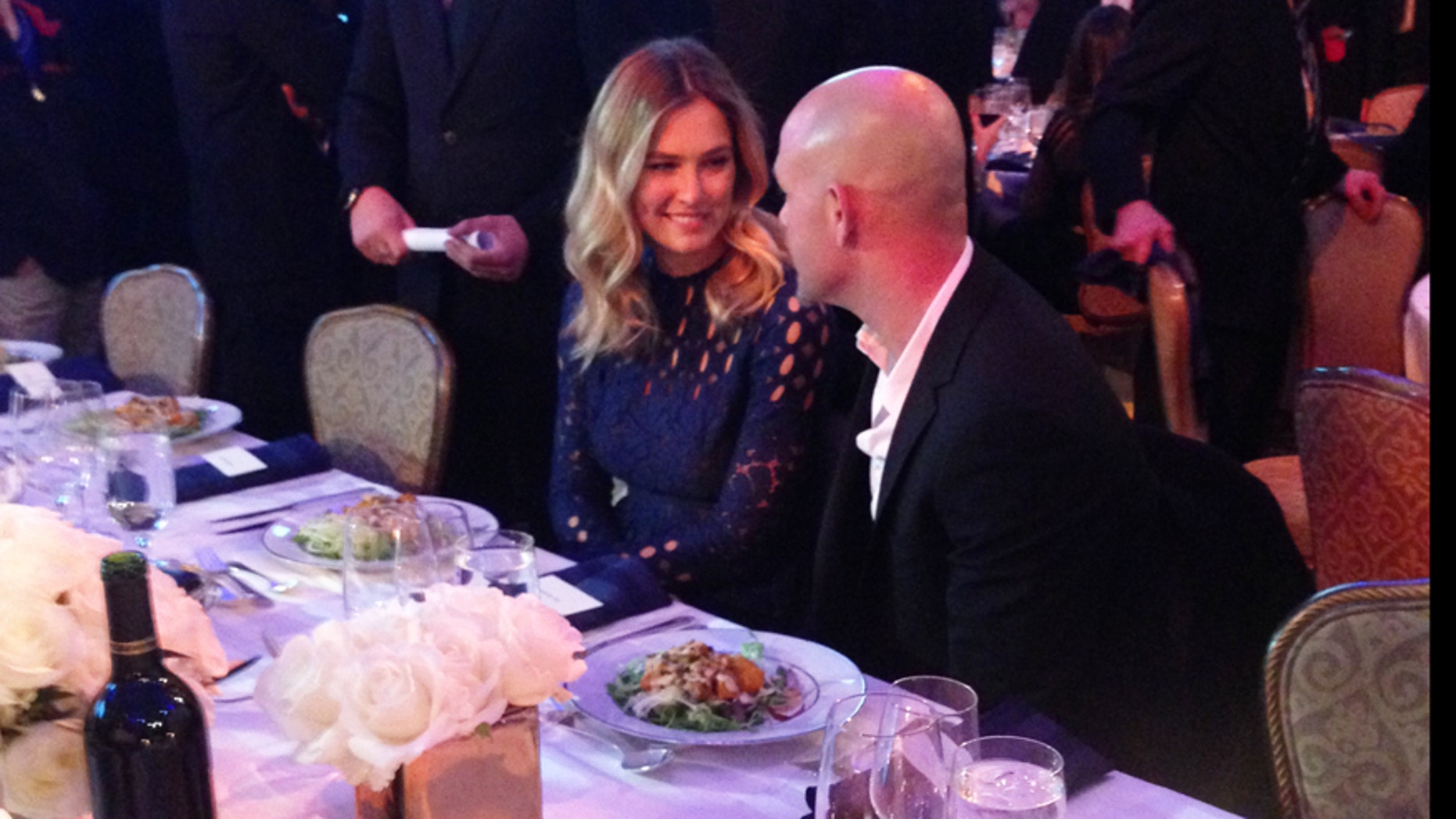 NEW YORK – Is she or isn't she?
Rumors have been swirling that supermodel Bar Refaeli is engaged to her boyfriend, Israeli businessman Adi Ezra. But at Sunday night's Times of Israel Gala in New York City, Refaeli and Ezra avoided the press, declining interviews and photo opportunities as they sat side-by-side.
Could it be because they don't want to comment on the engagement rumors? Perhaps.
On Jan. 28, Israel's Channel 2 news station reported that the low-key couple had decided to tie the knot but they were keeping news of their engagement quiet.
A source told the station, "He asked her if she wanted to get married and she said yes. They do not want to make a big deal out of it. They are in love and that's enough for them."
At Sunday's event, the two looked cozy as they consciously avoided the press while Refaeli's security guard watched over them. The model avoided walking down the red carpet at the event and snuck off to her seat at a table, despite the reporters that were eagerly awaiting her arrival.
Once seated, the two were surrounded by event attendees and press who crowded their table to snap a shot of the couple. An onlooker asked Ezra if the hordes of fans were part of their daily routine to which he replied, "pretty much."
Refaeli ignored the crowd and turned her attention to Ezra and her cell phone, refusing to smiles for pictures.
Also in attendance was actress and model Gal Gadot and former Israeli President Shimon Peres. The VIP guests were all seated together in a large table at the center of the gala.