'Bachelorette' star Kaitlyn Bristowe suffers wardrobe malfunction at Emmys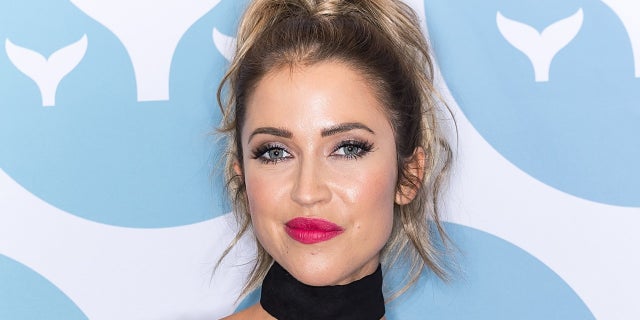 NEWYou can now listen to Fox News articles!
"Bachelorette" star Kaitlyn Bristowe didn't have the best luck with her dress at Monday night's Emmy Awards.
The reality star revealed on Twitter the back of her dress busted open, exposing much more than she anticipated.
"Sitting in the emmys and my zipper just busted and my butt is exposed and I can't get up and I dunno what to do," Bristowe tweeted. "Here's the kicker. I'm in the wrong seat and people are asking me to move."
Bristowe shared a photo of her black gown with beaded detail and the back zipper split open.
"I either stood for Betty White and showed my ass, or stayed seated and looked like an ass," she tweeted in an update.
LIST OF WINNERS OF THE 70TH EMMY AWARDS
Luckily, the couple Bristowe was sitting next to helped her out. The "Bachelorette" star said the couple let her stay and the man offered his jacket to cover her butt every time she stood up.
"Chivalry is not dead," she said.
Despite the wardrobe malfunction, Bristowe, who got engaged to Shawn Booth on her season of the dating show, called the night "a dream."
"Tonight was a dream! Guys. I was in the same room as Will Ferrell... Bucket list ✔️ Loved being there with @sterlingvineyard tonight! Off to [the] ball we go. #AlwaysPolished #SterlingStyle #Sponsored #msgfor21+," she posted on Instagram.