Axl Rose, Tommy Lee and other celebrities criticize Trump for California wildfires response
Axl Rose, Tommy Lee and Neil Young were among the celebrities who criticized President Trump over the weekend for his response to the deadly California wildfires that have killed nearly three dozen people.
The Guns N' Roses frontman took to Twitter on Saturday to slam the president as a "demented n' truly pathetic individual." Trump tweeted earlier in the day that the Camp and Woolsey fires scorching the state were caused by the "gross mismanagement of the forests."
"There is no reason for these massive, deadly and costly forest fires in California except that forest management is so poor. Billions of dollars are given each year, with so many lives lost, all because of gross mismanagement of the forests. Remedy now, or no more Fed payments!" Trump tweeted.
Rose responded to the tweet by saying: "Um...actually...it's a lack of federal funding that's at the 'root' of the purported forest mismanagement. Only a demented n' truly pathetic individual would twist that around n' use a tragedy to once again misrepresent facts for attempted public/political gain at other's expense."
Tommy Lee and Sebastian Bach also joined the chorus of criticism.
"Can you be anymore insensitive you f---ing moron," Lee said.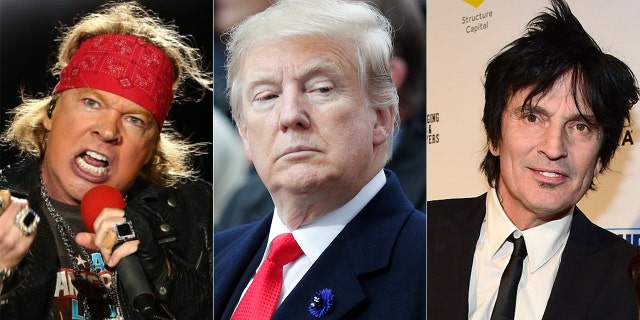 Bach also tweeted, "God Bless Them All? You are the most USELESS human being to ever walk the Planet Earth. Except the useless idiots who actually vote for you."
Neil Young, while confirming his Malibu home burned down on Sunday, slammed Trump for blaming the state's forest management for the blazes.
"California is vulnerable—not because of poor forest management as DT (our so-called president) would have us think," Young said in a statement posted on his website. "We are vulnerable because of Climate Change; the extreme weather events and our extended drought is part of it."
"Imagine a leader who defies science, saying these solutions shouldn't be part of his decision-making on our behalf. Imagine a leader who cares more for his own, convenient opinion than he does for the people he leads," he added.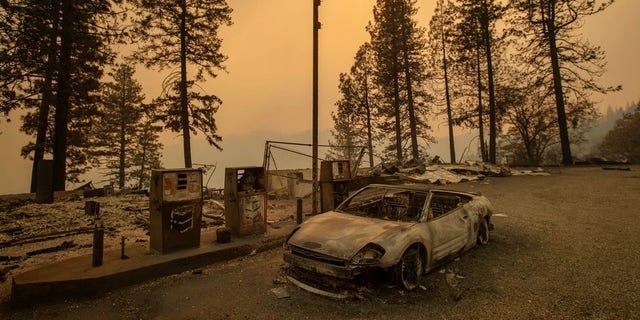 Young said this is the second time his house has burned down in a wildfire.
The Camp and Woolsey fires erupted in northern and southern California and have burned down more than 6,000 homes as of Sunday. At least 31 people across the state were killed.
After the controversial tweet, Trump urged California residents to follow orders to evacuate.
"More than 4,000 are fighting the Camp and Woolsey Fires in California that have burned over 170,000 acres. Our hearts are with those fighting the fires, the 52,000 who have evacuated, and the families of the 11 who have died. The destruction is catastrophic. God Bless them all," Trump said. "These California fires are expanding very, very quickly (in some cases 80-100 acres a minute). If people don't evacuate quickly, they risk being overtaken by the fire. Please listen to evacuation orders from State and local officials!"
"With proper Forest Management, we can stop the devastation constantly going on in California. Get Smart!" he added.