Asia Argento played her sexual assault accuser's mom in film, called him 'my son, my love' on social media
Actress Asia Argento, one of the more prominent voices to accuse now-disgraced movie mogul Harvey Weinstein of sexual assault, was accused by child star Jimmy Bennett of setting up a sexual encounter with him in California when he was 17 – below the age of consent in that state – and she was 37.
Argento had worked with Bennett 10 years earlier on the 2004 film "The Heart Is Deceitful Above All Things" when he was 7 years old. He played the son of Argento's character and the two reportedly remained close after the movie finished. In public social media posts over the years, they were known to refer to each other as variations of  "mom" and "son."
The New York Times reported, citing court documents, that the actress and former girlfriend of the late Anthony Bourdain paid roughly $380,000 to Bennett after he confronted her regarding an alleged sexual encounter that took place in 2013 in a California hotel room. The legal age of consent in California is 18.
Fox News does not normally name alleged victims of sexual assaults, but in this case a basic description of the facts makes Bennett easily identifiable.
In the documents, Bennett sought to sue Argento for an alleged May 9, 2013 encounter at the Ritz-Carlton hotel in Marina del Rey, Calif. Bennett arrived with a family member but Argento reportedly sent them away so she could be alone with him. At that time, Bennett alleges that she showed him notes she had previously written to him and gave him alcohol. She then reportedly kissed him, pushed him back on the bed, performed oral sex on him and then the two had intercourse.
The documents also came with photos, reportedly taken by Bennett, of the two in bed together at the time.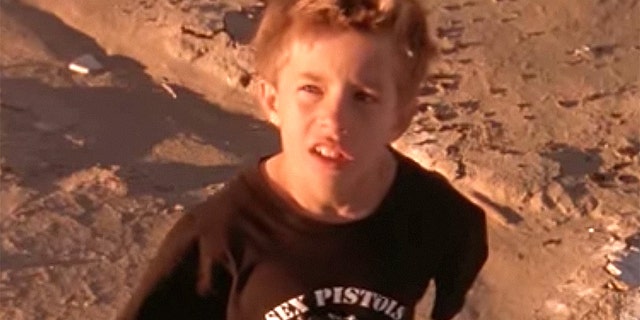 On the day of the alleged assault, the Italian actress posted a series of photos on Instagram of the two of them together. The first of which was captioned, "Waiting for my long lost son my love @jimmymbennett in trepidation #Marinadelrey smoking cigarettes like there was no next week."
Bennett himself responded, "I'm almost there! :)"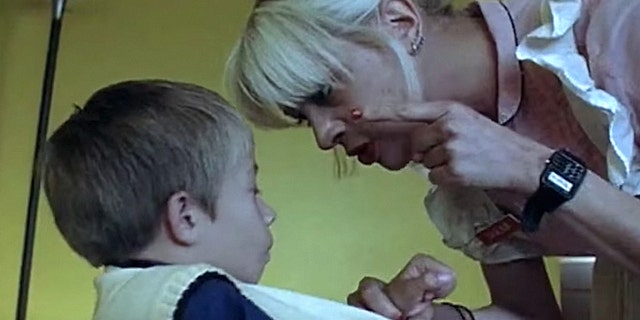 Later in the day, Argento posted photos of the two of them together. In one caption she says it was the "happiest day of my life reunion with @jimmymbennett xox."
Another reads, "My son my love until I will live."
Bennett sent Argento a Twitter message a month later in June that read, "Miss you momma!!!!"
Bennett's lawyers filed the paperwork in November 2017, just a month after Argento was quoted in the bombshell New Yorker article that outed Harvey Weinstein as a serial sexual predator to women in Hollywood. She accused the movie mogul of rape, but Weinstein has denied all accusations of non-consensual sex.
In the court documents, Bennett reportedly says that the experience hindered his acting career. He got his start in the 2003 movie "Daddy Day Care" and may be recognizable to some as young James T. Kirk in the 2009 "Star Trek" film. His most recent roles include a recurring part on "Bosch" and the 2017 film "Heartthrob."
The New York Times reported Argento agreed to pay $380,000 to prevent Bennett from suing her or disclosing the photos. However, California law does not allow for a nondisclosure agreement in civil contracts involving the types of allegations made by Bennett.
In a statement to Fox News on Monday, a Los Angeles County Sheriff's Department spokesperson said that the department "is aware of the media reports naming Asia Argento as being involved in an alleged 2013 incident in an area policed by our Marina Del Rey Station.
"To date, the LASD has not located any police report alleging criminal activity within our jurisdiction in relation to this incident," the statement continued. "After becoming aware of the allegations, the LASD's Special Victims Bureau is attempting to reach out to the reported victim and/or his representatives in an effort to appropriately document any potential criminal allegations." 
Argento is a judge on the upcoming series "X Factor Italy," which is set to start airing next month.
Sky Italia and FremantleMedia Italia, the companies behind the show, told Variety if the Times report is correct "the issue would be absolutely inconsistent with Sky's ethical principles and values and therefore – in full agreement with FremantleMedia – we would have no choice but to take note of it and put an end to the collaboration with Asia Argento."
Reps for both Bennett and Argento did not immediately respond to Fox News' request for comment.