Ariana Grande pulls out of tribute performance at BRIT Awards last minute due to illness
Ariana Grande was set to perform a tribute to the victims of the Manchester arena bombing at the BRIT Awards overnight but was forced to cancel at the last minute.
Organizers had to quickly arrange a replacement to pull off the heartwarming tribute for the 22 people who were killed at Grande's concert in May last year, when an Islamic extremist detonated a shrapnel bomb after the show.
Former Oasis frontman and Manchester native Liam Gallagher took to the stage within hours of Grande's cancellation news, singing the band's hit "Live Forever."
Grande was reportedly desperate to attend the music awards show to perform the tribute but was told by a doctor she was too sick to fly, let alone sing.
A source revealed to The Sun: "Ariana desperately wanted to come, she was so ill but she still wanted to get on the plane. Her doctor told her that she couldn't perform, there was no question.
"She wasn't even allowed to get on the plane, that's how ill she was. She's at home resting now but she's devastated to miss it."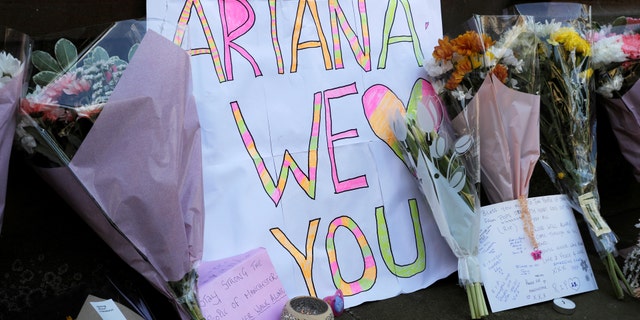 In her place, Gary Barlow of Take That introduced the poignant tribute.
Barlow, who performed at the star-studded "One Love" Manchester show in the wake of the horror attack last year, said a heartwarming spiel before Gallagher performed.
He said: "the people will always live on in our hearts and minds and memories" before asking Liam to come on stage.
Gallagher recently hit out at the BRIT Awards for being "too scared" to allow him to perform at the ceremony.
The former Oasis turned solo star was nominated for British Male Solo Artist, which went to Stormzy.
The event was held at London's O2 Arena.
Suicide bomber Salman Abedi, 22, blew himself up in the foyer of Manchester Arena following the concert in May last year.
This article originally appeared in The Sun.