Are Brad Pitt and Jennifer Lawrence dating?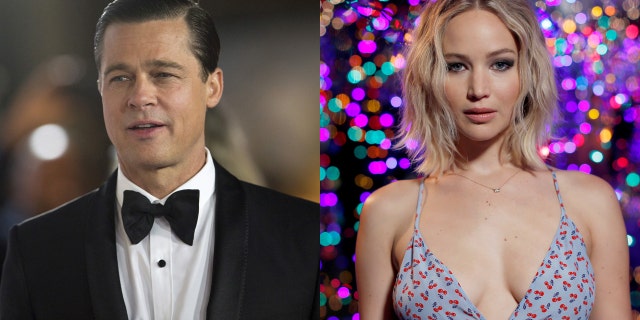 There's a chance for another Brad and Jen, but this time it isn't Jennifer Aniston. Multiple reports are claiming that Jennifer Lawrence and Brad Pitt are now dating.
Both stars are newly single, Lawrence recently split from director boyfriend Darren Aronofsky and Pitt is in the process of divorcing longtime partner and wife of two years, Angelia Jolie.
Rumors of their romance began on Wednesday and the story graces the cover of this week's issue of Star Magazine. Sources told the publication that "Brad has had his eye on Jennifer for years. [They] have been enjoying lots of late nights together. There's an intense connection between them!"
An insider also told the magazine that Pitt allegedly reached out to Lawrence after getting her phone number from a mutual friend. The source added that Pitt was nervous to contact Lawrence, but was encouraged by friends to make the first move.
However, the tabloid checking website Gossip Cop reported that despite reports about the two A-listers becoming a pair, for now the rumors remain just rumors.
According to The Sun, Lawrence broke up with Aronofsy after a year of dating due to their great difference in age. But age hasn't seemed to stop Lawrence before. Before dating Aronofsky, Lawrence had a short fling with Coldplay lead singer and ex-husband a Gwyneth Paltrow, Chris Martin — Paltrow being another common thread between her and Brad.
Prior to dating Martin, Lawrence dated her 28-year-old "X-Men" co-star, Nicolas Hoult, for five years off and on. The two ended their relationship in August of 2014.
The Sun also reported that sources close to Pitt have denied the dating rumors and said that he and Lawrence are not together.