Anna Kendrick recommends drinking on a first date 'if sex is off the table'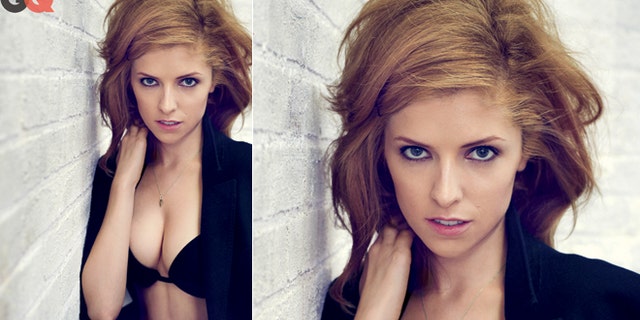 Actress Anna Kendrick stars in the upcoming comedy "Drinking Buddies," so GQ asked her some questions about drinking in its current issue.
Makes sense.
On what potential drinking side effect not to bring up on a first date...
Two subjects to never bring up on a first date are anything to do with the actual reality of your family, and, you know, liver cancer and how we've probably all got it.
On whether or not a guy should pay for the drinks on the first date...
Paying on a first date is a tricky thing because even though it's meaningless, if a guy doesn't, or doesn't offer, it suggests poor judgment more than anything else.
On the potential benefits of drinking...
If sex is off the table, and you're like "Let's try to get to know each other," I would recommend drinking. Highly.
And, on an unrelated note, on being asked for autographs whilst underwear shopping...
There's something deeply embarrassing about being approached when you're holding knickers. And it's happened TWICE!
Click for the sexy behind the scenes video from Kendrick's photo shoot.