Angie Miller sent home on 'American Idol' right before finale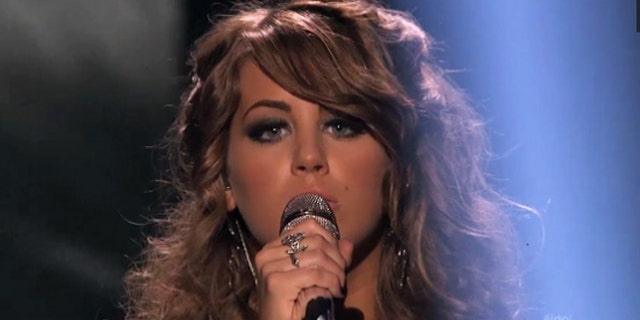 Thursday night's episode of FOX's "American Idol" was full of tension and turmoil as the last three ladies wonder who would be sent packing.
Earlier in the day, the show had shared departure news when Randy Jackson announced he wouldn't return next season. The only original judge remaining will hang up his "Idol" hat after 12 seasons of service.
"I am very proud of how we forever changed television and the music industry. It's been a life changing opportunity but I am looking forward to focusing on my company Dream Merchant 21 and other business ventures," he said in a statement.
The news came as a surprise to host, Ryan Seacrest, who alluded to the Dawg's departure without addressing it directly. With rumors swirling that the whole panel will be dismissed, the fate of the floundering show remained as uncertain as Thursday night's top three contenders' destiny.
After last night's three-round battle for a finale spot, Kree Harrison, Angie Miller and Candice Glover anxiously awaited the results. Each woman won a round according to Jimmy Iovine and all three boast big reasons to stay in the game.
Candice has been consistent throughout the competition, delivering dynamic diva-worthy performances all season. Iovine seems certain she's staying put. "If she goes home, I'm going with her," he said.
Kree has been a front-runner from the start with spot-on pitch and her sweet, soulful sound.
Meanwhile, Angie has proven she can carry any style song and serves up twice the passion at the piano. She's also the only one who hasn't been in the bottom.
After Alicia Keys performed "Tears Always Win," at the piano, Mariah Carey debuted her new video for "Beautiful" featuring Miguel. Truth be told, I hate this song.
But once "Idol" alum Lauren Alaina was done belting out "Barefoot And Buckwild," it's time for the real results.
Candice was first to hear she's safe. There was no way this girl wasn't going to the finale. This is her year.
Who will join her in the final round? Kree Harrison — and Angie was sent packing!
After tearing up at her highlights reel, she sobbed through the end of her exit song, Colton Dixon's " Never Gone."
It's too bad she waited until her final song to let loose with her emotions. She has had an impermeable cloak of perfection surrounding her all season and now she decided to drop the wall.
Understandably surprised after last night's amazing set of stellar songs, Angie is shocked that her time is up. Although I think the country made the right choice, it's sad to see her go. She's done an amazing job this season and she really wanted to win.
Click here for more on "Idol" from Celebuzz.