Angelina vs. Megan: War Heats Up Between Hollywood's Hottest Ladies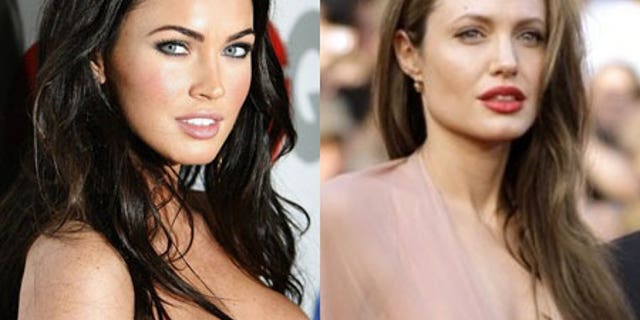 There's tension brewing between two of the world's most stunning women.
Angelina Jolie is said to be furious that "Transformers" starlet Megan Fox has been tipped to nab her leading role in the next "Tomb Raider" film.
The prequel will focus on Lara Croft's younger years — and Oscar-winner Angie looks set to be given the boot in favor of the fresher-faced Meg.
PHOTOS: Click here to see photos of Megan Fox.
A source said: "Angie was intent on reprising her role. She feels it's something she helped define and feels robbed that it looks likely to be handed to someone who she considers less capable than her."
PHOTOS: Click here to see photos of Angelina Jolie.
But the new movie's executive producer, Dan Lin, told about.com: "It is an origin story so it is a younger Lara Croft. It will have character-driven action."
However, age difference isn't a good enough reason for "Changeling" beauty Angelina — because she simply doesn't rate Megan's acting talent.
A source added: "Angie isn't a fan of the 'Transformers' films and believes Megan won't do the Lara Croft character justice. She's also annoyed because she thinks Megan copies everything from her, from her tattoos to her style."
RELATED: Click here to read more from the Sun.