Angelina Jolie: Will She Diss Jennifer Aniston In Her New Book?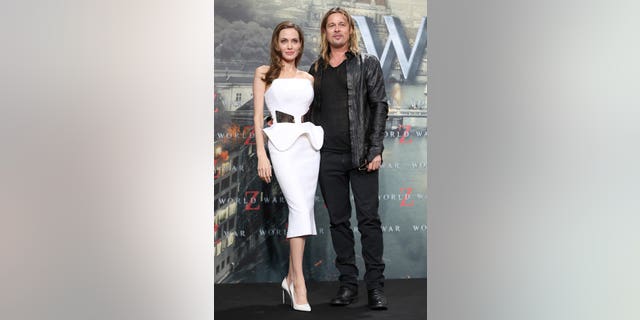 Angelina is reportedly going to do an autobiography on her life and talk about how she and Brad fell in love. But will she admit that they started their romance while he was still married to Jennifer Aniston?
The actress will reportedly get paid $30 million to reveal every little secret about her life, including the truth behind her relationship with Brad Pitt and how they fell in love. Will she finally reveal that they fell in love on the set of Mr. & Mrs. Smith in 2005, while he was still married to Jennifer Aniston?
Angie, 38, is reportedly "ready" to tell the world the real story about her life. In the alleged book, she will reportedly talk about her mother, Marcheline Bertrand, father, Jon Voight, and the truth behind how she fell for Brad, according to VH1′s The Gossip Table.
It's been speculated about for years whether Brad, 49, cheated on Jen with Angie. Jen, 44, filed for divorce from Brad on March. 25 2005, the same year Mr. & Mrs. Smith came out.
Brad Pitt & Angelina Jolie: Wedding Date Set
We told you that the couple have reportedly set a wedding date!
"The wedding of the century could be this summer," Noah Levy, one of the co-hosts on Vh1′s The Gossip Table, said on June 27. "Brad and Angelina actually have set a date."
In 2012, Brad said his wedding with Angelina would be "simple" with "just family." It'd be a clear departure from his 2000 nuptials with Jennifer, which reportedly cost $1 million.
"You don't know how much time you have left," he told People magazine of his outlook for the future. "Make sure you enjoy the year more than ever." (Getting married is definitely a great way to take advantage of the year!)