Angelica Celaya Makes Fiery 'Burn Notice' TV Crossover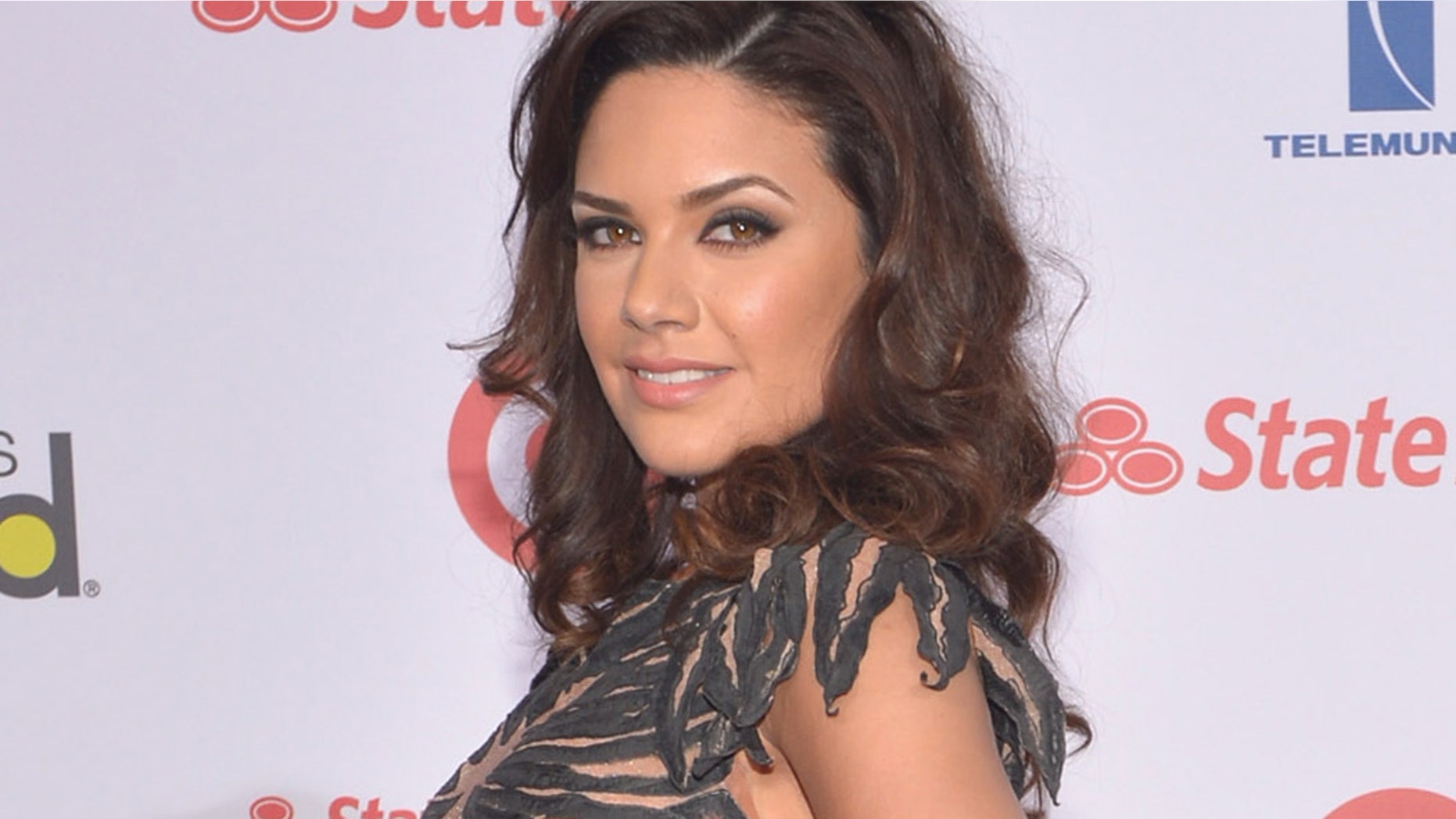 Telenovela stunner Angelica Celaya is sprinkling "Burn Notice" with sexy, Latino sabor (flavor).
Like other prominent Latino actors such as Eugenio Derbez (Girl in Progress, Jack & Jill & ¡ROB!) and "Dancing With the Stars" William Levy, Celaya is now crossing over into the English market in a fierce way, starring as the bold Angela Flores on USA's hit espionage-drama "Burn Notice."
The Arizona native, born to Mexican parents, made her English-language TV debut in Thursday's episode. In Spanish-language T.V., Celaya is a well-known soap opera star who has starred in telenovelas such as "Ladron De Corazones," "Los Plateados," "Marina,"  "Haya Vida," "Gabriel," "Alguien Te Mira" and "Amor" for Telemundo.
"It's time to put our faces out there," a bubbly Celaya told Fox News Latino. "It's that moment when Latinos have more presence in media. Latinos are making their point in the arts industry [and] it's an opportunity. When the opportunity comes, you have to take it."
Celaya plays the love interest of a weapons technology smuggler. In the course of the episode she ends up becoming a valuable source for the CIA.
"She's a lot more than what you see," Celaya says of her character. "You will be able to see that within the second part of the show."
"People are going to be like hmm…[because] she doesn't give out much of her life but she is outgoing, adventurous [yet] reserved. She has a huge desire to have a friend to help her out."
Celaya says the producers of "Burn Notice" specifically wanted to introduce a Latina character into the series and had their eyes set on her early on. Once she officially had the role, Celaya said, things quickly fell into place.
"[For them,] it was 'Let's get to work' when they were talking about writing a character for me," Celaya recalls.
Despite her major success, Celaya says the commotion and uncertainty in her home state toward immigration and undocumented immigrants worries her.
On Wednesday, Ariz. Gov. Jan Brewer signed an executive order directing state agencies to deny drivers licenses and other public benefits to anyone benefiting from President Barack Obama's 'deferred action' immigration policy.
"It saddens me that the government has been so radical," Celaya said. "If it wasn't for us, Arizona wouldn't have the economic potential that it has."
The actress says she understands the struggles of the undocumented and values their contribution to the U.S. since her father was undocumented for a year when he first arrived to Arizona and has worked hard to support her and her acting career.
"My father worked in the sun in construction, doing day labor work, over time" she revealed. "He did it for a year before he married my mom. When you want to work, you find work."
"My family is very happy [for me,]" Celaya continued. "They know the struggle."
As to where her career is heading, Celaya says she is ready to take on both English and Spanish markets.
"My goal is to do both," Celaya told FNL. "I know that some of my colleagues will criticize me but I think that part of being a Latina in the U.S. is doing both the Spanish market and English market. I can't turn my back on what has been giving me my bread and butter."