Wilmer Valderrama Talks New Thriller at NY International Film Fest & Voto Latino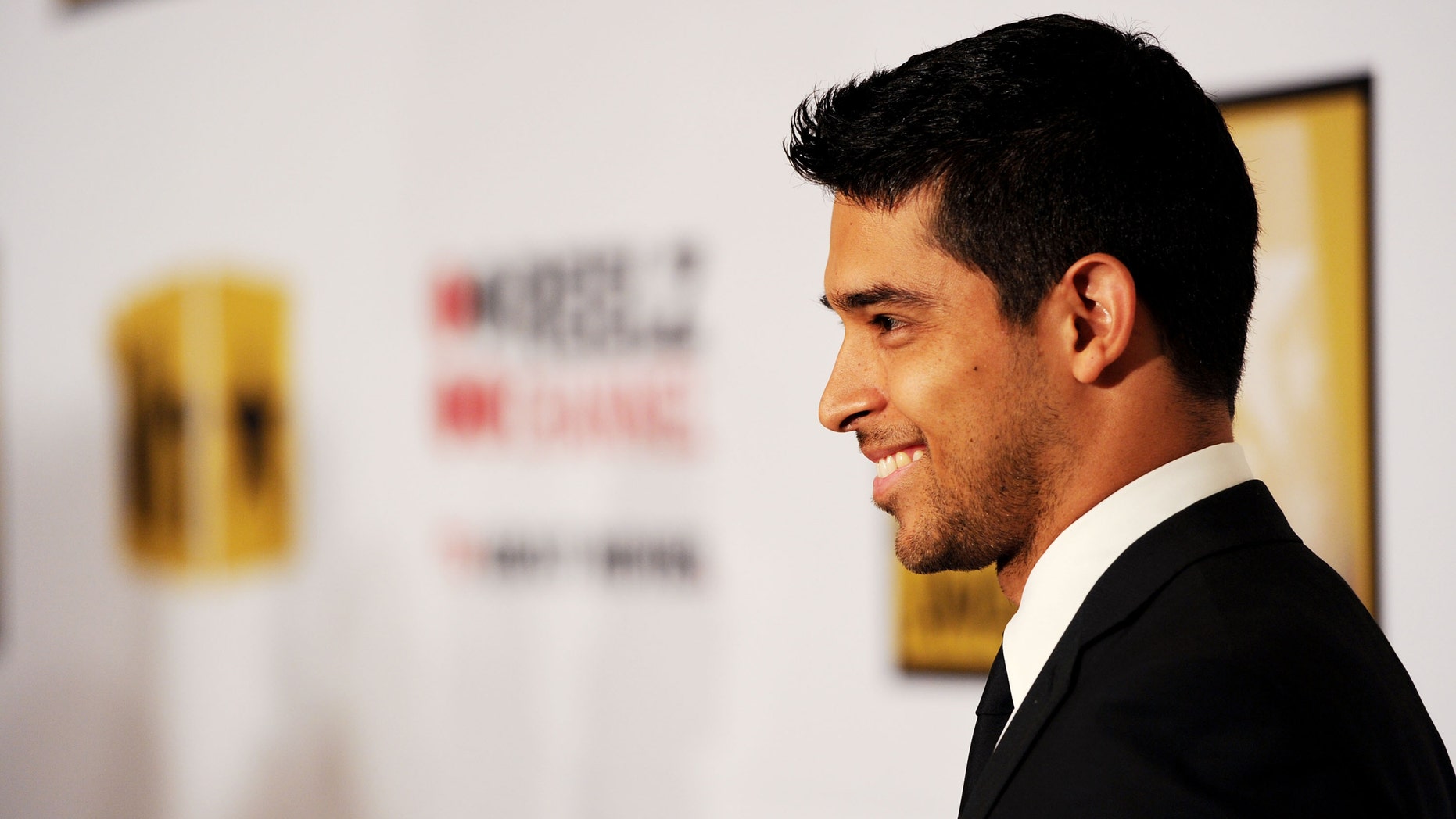 Wilmer Valderrama is making sure to leave his mark during this year's New York International Latino Film Festival, sponsored by HBO, kicking off in NYC on Monday.
The festival, now in its 13th year, features one of Valderrama's latest films, "The Girl is in Trouble," where he plays the mysterious and cold character of Angel, alongside Jesse Spencer (House, Uptown Girls,) Paz de la Huerta (Boardwalk Empire,) and good friend Columbus Short (Stomp the Yard.)
"When I read the script it was really refreshing," an excited Valderrama told Fox News Latino. "I was excited to shoot in New York City."
"Columbus and I have been really close friends for a long time," Valderrama continued. "He called me and said hey, I will do it if you do it. We both signed on and we arrived in New York City and said let's make sure everything we do is solid."
Valderrama, who became a household name after starring as the comical Fez on the hit "That 70's Show" told Fox News Latino he thinks "people will be pleasantly surprised"  with "the great character" he gets to play despite the fact that the film is a dark thriller.
"The Girl is in Trouble" tells the story about a bartender in the Lower East Side of Manhattan who gets involved in solving the murder of a desperate woman, the disappearance of a local drug dealer and the possible involvement of a powerful and wealthy investment company.
"I did comedy for seven years," said Valderrama about his time on "That 70's Show. "I wanted to exercise my other muscles. I will always be a performer and I enjoy entertaining people. I love all the different skills [and I'm] a well-rounded performer. I enjoy all of it."
Valderrama stressed how he wanted to "tell this New York Story" and loved working with the film's executive producer, famed director Spike Lee, in bringing his "very suspenseful and very persuasive and intimidating" character to life.
"This is a Spike Lee joint," an elated Valderrama said. "He was on set a lot of the time and he really liked what was done in the movie. I am so excited."
Aside from "The Girl is in Trouble" the Venezuelan/Colombian actor finds himself dabbling on numerous projects – from his new underground break dancing reality TV series on MTV, "King of the Floor," to filming alongside Antonio Bandera's wife Melanie Griffith in FOX's new comedy series "Raising Hope."
And of course there is Valderrama's political advocacy, which is near and dear to his heart.
"When it comes to music and producing these are also passions of mine," Valderrama said. "I [also] love directing."
"I just produced a new set of PSAs (Public Service Announcement) for Voto Latino," Valderrama continued, adding that he is proud of the commitment he has made with the constituency based organization, which strives to get U.S. Latino youth to vote. Valderrama helps run the organization with fellow Latina actress Rosario Dawson.
"Last weekend, I shot a set of PSAs arguably redefining the organization alongside Rosario Dawson," Valderrma said passionately. "We continue to progress as an organization. For the Latino community the organization has become a multicultural movement and the youth who we've made a priority."
To shoot the PSAs, Valderrama says he called on his close circle of friends to help him spread the massage.
"I shot them like films," Valderrama continued. "I got an amazing crew and I invited all of my amazing friends to be a part of this amazing crew and message. It is easy to find the time when you have the right team."
The actor said he wants teens, especially those from the Latino community, to understand "that being 18 is a responsibility" especially in this day and age.
"It's disappointing when we ourselves are not rallying one another," Valderrma said. "We [Latinos] are the deciding vote in this election. I really need the Latino community to understand how critical it is to take this seriously."
He said as an entertainer, he can only do so much.
"We can only bring the truth to the light," he said. "But at the end of the day, it is about them, [about] the community getting their thoughts together."
Despite the reports about Valderrama getting close while filming the PSAs with past flame, Latina singer and actress Demi Lovato, and being seen hand in hand with Derek Jeter's ex Minka Kelly, the actor says he is single and giving himself some alone time.
"I'm a free man," Valderrama said with a chuckle. "I'm single. I'm not looking but I'm not closed to the possibility of finding someone special. It will be welcomed."