American Idol: Stefano Langone and Pia Toscano Get Jennifer López's Toughest Love Yet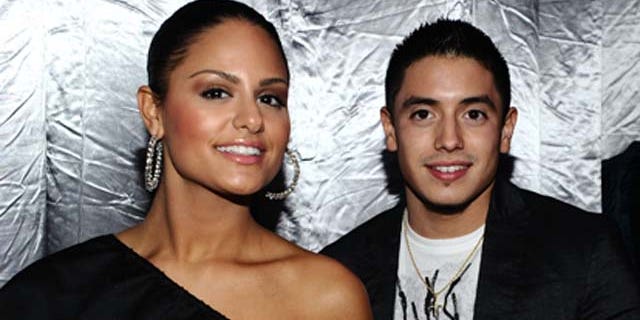 The competition is quickly heating-up on American Idol, where now there are only 11 contestants left.
Top contestant Stefano Langone has been one of Jennifer López's favorites throughout this competition, but Wednesday night he got some of the diva's toughest love yet.
Langone, 22 chose to sing Lionel Richie's 1984 song "Hello" for the Motown inspired theme.
Although the singer said he would keep his "eyes open this time" when performing, they weren't open enough to connect with the judges.
"So let's talk a little bit," a serious Jennifer López said after Langone finished performing. "Fine Check. Sing… like crazy, check. You have that and you've shown the audience that now."
"When we are saying open your eyes and do those things it's because we want you to connect," added J.Lo.
"You are writing a letter. You're telling a story. I don't want the intensity to come from you wanting to do well. I want the intensity to come because your heart is breaking. Once you do that, you are going to fly right out of this building."
Fellow judges Randy Jackson and Steven Tyler agreed.
"Jennifer is right. The only thing you are missing is that connection," said Jackson. "You definitely got the pipes, you can sing and soar. You sounded good, but there was no real connection… no real emotion in that."
Like Langone, Pia Toscano, known to be one of the best female contestants, got an evaluation from J.Lo on her pros and cons.
"Amazing vocals, check. Beauty, image, look, check. Feeling, check," J.Lo said.
"We've seen you sit there three times and do a ballad and sing it that way and honestly knock us over. I need for you to start incorporating that other dynamic in your performance and again like Stefano it will take you over the top."
Pia promised she would take López's suggestions to heart.
"I know you can do it. We just need to see it, we need to know it's there," she added. "One day you're going to have to do a two hour concert."
Rock legend Steven Tyler reinforced to Pia how talented she really is and that J.Lo's demands would be no biggie for her.
"I think you are the closest star in this American Idol universe," Tyler said. "You are all that, you will be all that. If stepping out and putting your sneakers on and kicking some a** is what you need to do by them, well guess what? I know you're going to do it."
For the rest nine competitors, in particular Casey Abrams and Jacob Lusk, the judges were sincerely impressed.
Abrams, performed the first song of the evening, debuting a cleaner look and a more controlled voice when singing "I Heard It Through the Great Vine," by Marvin Gaye. His performance really touched López.
"You can really carve out a niche for yourself," she said of his husky, rugged vocals. While Tyler told the Idyllwild, Calif., singer that he was "the perfect entertainer."
Jacob Lusk also took his time with his notes, taking his performance over the top. Tyler was so moved, he got on stage and hugged Lusk calling him the next "baby Luther."
"This is the best performance!" said Jackson. "You were like a true professional."
Lusk left a great impression of J.Lo who thanked the singer for "making us beg for those notes."
You can reach Alexandra Gratereaux at: Alexandra.Gratereaux@foxnewslatino.com
or via Twitter: @GalexLatino