American Idol: Casey Abrams Voted Off, Bruno Mars Performs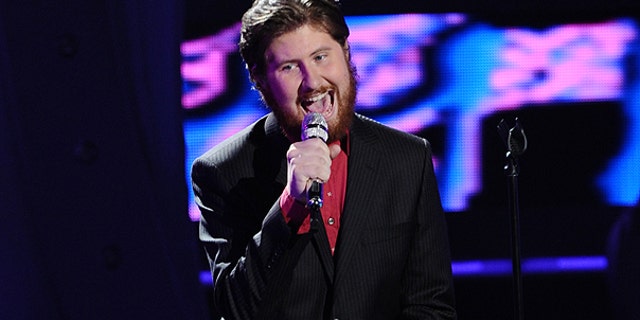 The judges couldn't save Casey Abrams this time.
The growling jazz enthusiast was voted off on Thursday night, while both Scotty and Jacob narrowly escaped elimination after being in the bottom three.
The elimination comes after Abrams sang "Hi-Di-Ho (That Old Sweet Roll)," on Wednesday, which was well received by the judges.
"I'm excited every time you are up there," Randy Jackson said. "I know I'm going to get something different and entertaining."
"You really work the stage well," Steven Tyler said. "You make my scalp itch it was so good."
But it appears America sided with big time producer Jimmy Iovine, who was disappointed by Abrams performance, although even he did not predict it was bad enough to have him voted off.
"He was on, but he felt like he had to growl," Iovine said. "Casey has to realize the family dog does not vote on this show."
"This is what talent looks like," said Seacrest, as the judges gave Casey an ovation before he sang his last song.
The top five contestants remaining are now Jacob Lusk, James Durbin, Lauren Alaina, Scott McCreery and Haley Reinhart.
Abrams sang "I Put a Spell on You" in his last performance, working the stage and even finding time to kiss Steven Tyler and about five random girls in the audience.
Lucky for him, though, that he kissed them only on the cheek, as rumored love interest and contestant Reinhart was watching from the stage.
Crush rumors had been swirling for weeks about the relationship between Abrams and Reinhart, and Thursday night's performance did little but reinforce the speculation.
As Alaina and Lusk comforted the clearly shaken-up Reinhart, Abrams dedicated his last few lines of the song to his alleged love interest.
As for the rest of the show, Bruno Mars mellowed out the dramatic night with his performance of "Lazy Song." Oddly enough, Mars' performance was highlighted by a golden retriever lazily laying down on the couch behind him.
Mars was arrested for cocaine possession in February, days after winning the Grammy for Best Male Pop Vocal performance.
Follow us on twitter.com/foxnewslatino
Like us at facebook.com/foxnewslatino