Alicia Silverstone and Liv Tyler's 'Crazy' reunion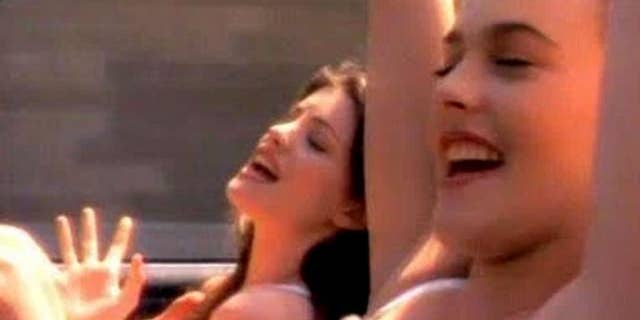 NEWYou can now listen to Fox News articles!
It's been over 20 years since Alicia Silverstone and Liv Tyler starred in Aerosmith's music video for "Crazy," but you wouldn't know it by looking at them.
Silverstone, 39, reunited with Tyler, 38, this week, and shared a photo of the meet-up along with a throwback image of them when they were younger. The actresses have aged so gracefully, it's almost hard to tell which photo is a throwback.
WATCH: Flashback! Behind the Scenes of Clueless and the Never-Before-Seen Cast Photos
"A lovely reunion last weekend with my girl," Silverstone captioned the post.
In the music video, Tyler and Silverstone play high school girls who ditch class to take a sexy road trip. "Crazy" quickly became the most requested music video on MTV.
"I remember I was in high school when I made it," Tyler -- who is the daughter of Aerosmith frontman, Steven Tyler -- recalled to MTV News in 2014. "I would wake up in the morning for school, put on the MTV countdown. And when the video would come on I'd get so embarrassed. That's when I would get in the shower, I remember that. Wow, that's a long time ago."
WATCH: Empire Records Secrets -- Everyone Loved Liv Tyler, 'No One Was Interested' in Renee Zellweger
As for a shot-for-shot remake of the beloved music video, Tyler wasn't against it. "No, that would be fun!" she said. "Me and Alicia walking around, the MILFs or something? With our children running around behind us?"