Alexis Bledel talks 'Gilmore Girls' reboot and lists her favorite characters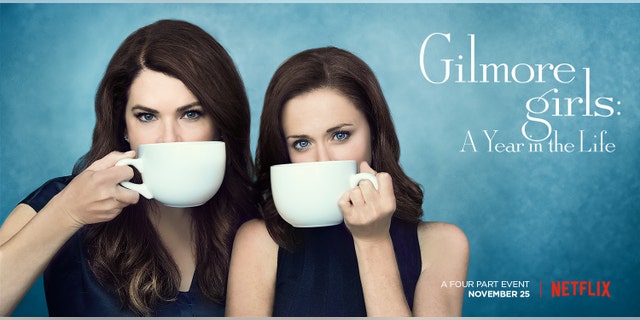 Alexis Bledel sat down with Jimmy Fallon on Monday's "Tonight Show," where she revealed some of her favorite "Gilmore Girls" characters (other than her own character, Rory Gilmore).
"I think Caesar (Aris Alvarado) is awesome," Bledel shared. "He works at Luke's [Diner]. I think he kind of runs the place... he's awesome."
WATCH: Alexis Bledel and Matt Czuchry Defend Rory and Logan's 'Surprising' Relationship Choices on 'Gilmore Girls'
However, there's no shortage of Stars Hollow residents that Bledel has a fondness for, including Babette Dell (Sally Struthers), Miss Patty (Liz Torres) and Kirk Gleason (Sean Gunn).
"Every time they would come to set they would like get together and sing show tunes," Bledel said of Struthers and Torres. "It was such a raucous [time] on set every day they were there, so I have to appreciate them."
The 35-year-old actress also addressed recent online criticism surrounding the "Gilmore Girls: A Year in the Life" promo photos, in which Bledel appears in opposite co-star Lauren Graham, who plays Rory's mom, Lorelai.
WATCH: 'Gilmore Girls' Revival: Breaking Down the new Netflix Episodes By the Numbers
After the photos were released, Bledel was teased online for the awkward way she held a large coffee mug and a small bouquet of daisies.
"I was set up to fail there," the actress said with a laugh, referring to the enormous mug that required her to cradle the side of the cup with most of her hand.
To prove she knew how to hold a mug the right way, Bledel effortlessly took a sip from her "Tonight Show" cup.
"I mean this is normal-sized so it's no problem," she explained. "I got it."
WATCH: 'Gilmore Girls: A Year in the Life': Each Season's Biggest Moments and Those Last 4 Words Finally Revealed!