Alec Baldwin says Republicans are 'nervous' about Romney, wonders if he should shut up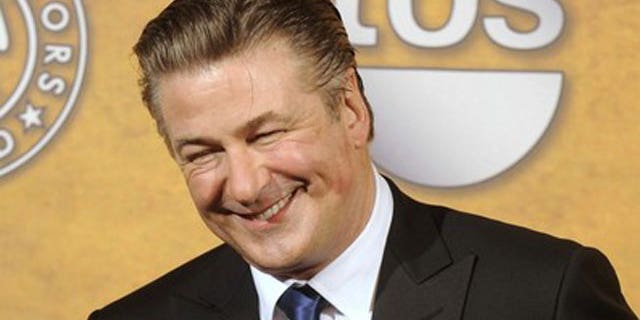 Alec Baldwin took home his sixth SAG award for Outstanding Performance by a Male Actor in a Comedy Series on Sunday night, but that wasn't the only thing the "30 Rock" star was talking about backstage after accepting the honors. The off-and-on New York City mayoral wannabe was also talking politics.
"The Republicans are nervous that if they don't have a real red-state type of candidate like a [Newt] Gingrich, then they're not going to get the Christian right to come to the polls, and they'll lose to Obama in a head-to-head election," he said. "The thing about the campaign that concerns me most is: how is (Newt) Gingrich going to be able to retract all the things he's said about Romney once he (Romney) becomes a nominee?"
And although Baldwin is well-known for his outspoken opinions, and never seems to shy away from telling (or tweeting) exactly what he thinks, it turns out that the screen star still gets fearful everytime he opens his mouth.
"I'm still scared to speak out. I want season seven (of '30 Rock') really badly. I want us to come back for another season. When you do speak out, it does cost you," he continued. "The ones that are the most successful film stars today and have the most potent careers are the ones you know virtually nothing about. They're very smart to do that. And maybe I should have been more like that."
Baldwin also caused controversy last month when he was removed from an American Airlines flight for refusing to turn off his cell phone and stop playing "Words With Friends." However, the negative press and threats to remove "30 Rock" from in-flight entertainment obviously was not enough to turn him off the popular game.
"I am still playing 'Words With Friends,'" he said. "But now on Virgin Atlantic."