Alanis Morissette looks unrecognizable after surprising makeover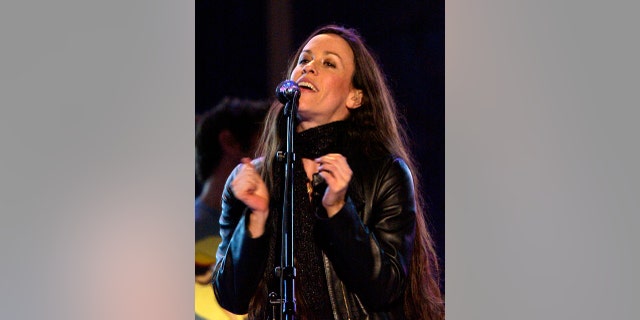 Have you seen Alanis Morissette's new little hairstyle?
The "You Oughta Know" singer recently swapped her trademark long locks that she whipped around in the '90s for a super-short pixie cut.
ALANIS MORISSETTE'S 'JAGGED LITTLE PILL' MUSICAL TO DEBUT IN MAY 2018
Morissette has been showing off her new look at rehearsals for her upcoming "Jagged Little Pill" musical, inspired by the 1995 multi-platinum album of the same name.
Fans immediately took notice of the 43-year-old musician's new style after she took to Instagram in recent weeks to document the extensive prep work for her stage project -- one that has been a long time coming since she first announced it back in 2013.
ALANIS MORISSETTE TALKS SEVERE POSTPARTUM DEPRESSION
Earlier this week, the eight-time GRAMMY winner also showcased her new 'do in a closeup which featured a series of five "jagged little pill" earrings.
Morissette's musical, an ode to her iconic 1990s record, is slated make its worldwide premiere early next month at the American Repertory Theater in Cambridge, Massachusetts, and is expected to run through July.
ALANIS MORISSETTE'S EX-MANAGER SENTENCED TO 6 YEARS IN PRISON