'AGT' star Michael Ketterer will not perform at Garth Brooks concert after domestic violence arrest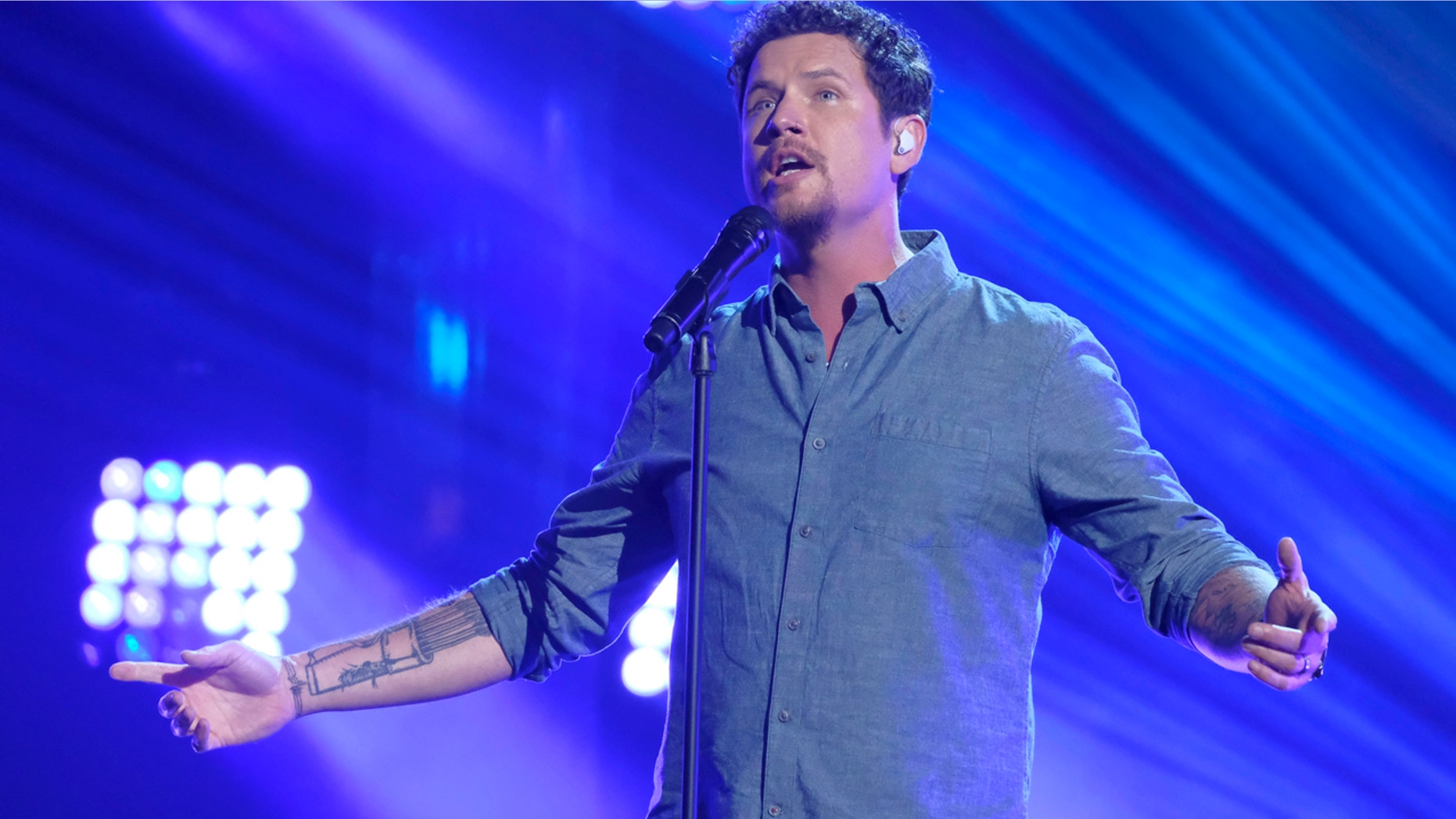 Country artist Garth Brooks revealed that "America's Got Talent" star Michael Ketterer will no longer perform at his concert next month, following his arrest for domestic violence last week.
During his Facebook Live show, "Inside Studio G," Brooks said that "it was best" for the "AGT" fifth-place winner to withdraw from the show.
"Called him this weekend, we talked. We decided it was better that he not appear at Notre Dame and not perform there," the country star told viewers in the Facebook Live session. "That family will figure it out and find it within themselves, and of course the good Lord, and figure it out. Michael Ketterer will not be at Notre Dame."
Following Ketterer's inspiring finale performances, Brooks, whom the aspiring singer had always admired, offered him a chance to play at his upcoming concert.
Ketterer and Brooks were brought together by "AGT" judge Simon Cowell. The father of six children was a fan favorite of the judge, who suggested to Brooks that he should mentor Ketterer and possibly collaborate with him in the future.
Taking Cowell up on his advice, the country star wrote the song "Courage of Love" for Ketterer, which he performed during the finale show on Sept. 19, a day before his arrest.
TMZ first reported the news that the 41-year-old "AGT" star had been arrested in Hollywood at 3:45 p.m. on Sept. 20. He was charged with domestic violence with a bail set at $50,000, a Los Angeles Police Department media relations officer confirmed to People magazine.
According to the outlet, Ketterer was arrested after getting into an altercation with his wife while in their hotel room, and the cops who arrived at the location noticed a visible red mark on the woman's body.
Ketterer admitted to TMZ that, while they did engage in an argument, the arrest was a big "misunderstanding." His wife reportedly did not want to press charges when the cops arrived, but Ketterer was arrested anyway.
Prior to his arrest, the Knoxville, Tenn., native performed a moving rendition of "Ain't No Mountain High Enough" that impressed the judges during the series' two-day finale show.
A few days before the finale episodes, Brooks told fans that he was excited to invite Ketterer to perform in his upcoming October show. In another episode of "Inside Studio G," the country star said that having the "AGT" contestant was going to be "good."
"We're going to suit you up with a band. We're going to put you out in front of 85,000 of the sweetest people you've ever played for before, and they're going to be pulling for you like no other. This is going to be good."
Ketterer was also excited for the rare opportunity.
"I'm going to fall out of this speaker they have me sitting on right now," he told Brooks during the episode. "I feel like what happened is beyond what I thought or imagined."