Adam Rippon's beau is moving from Finland to L.A. to be with him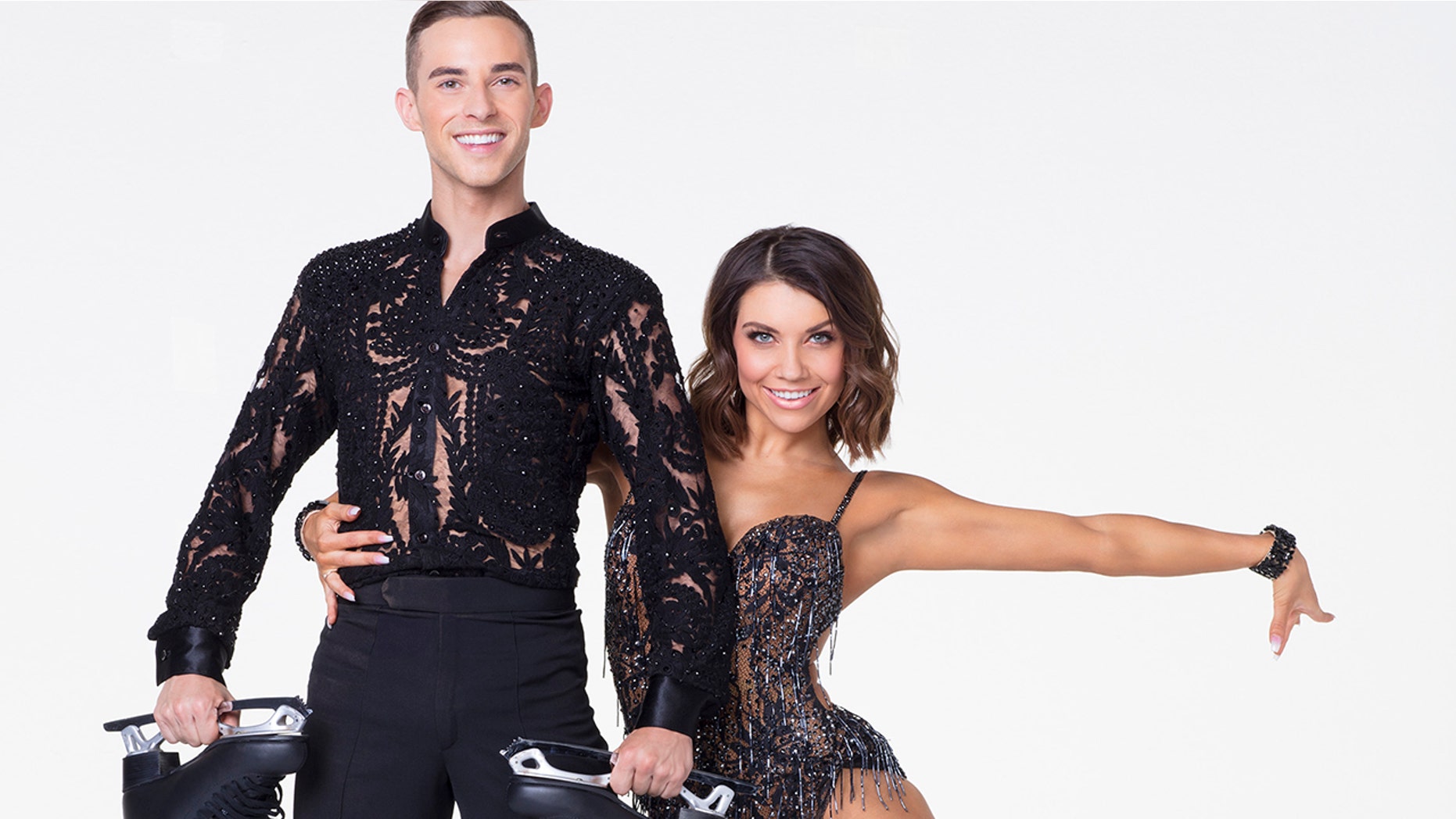 Adam Rippon's sport may be icy, but his relationship with his new boyfriend couldn't be hotter.
The Olympian ice skater who stunned fans with his artistry is competing on this season's "Dancing with the Stars: Athletes," and revealed exciting news about his personal life after Monday night's live taping.
Rippon's boyfriend Jussi-Pekka Kajaala is moving from Finland to Los Angeles to be with him.
"I live here in L.A. already but he's in the process of moving here. He lives in Helsinki right now," Rippon explained.
"He's coming as soon as the ['DWTS'] show is over. He's been to L.A. a bunch of times since the Olympics."
The skater, who became the first openly gay U.S. male athlete to win a medal in a Winter Olympics, told Fox News that dating a Finnish guy is, "f---ing awesome!"
Rippon's dance partner Jenna Johnson interjected, "He's so sweet and his accent is—"
"To die for," Rippon confirmed.
On April 2, Rippon, 28, revealed his relationship with Kajaala by posting an Instagram photo of their hike together in L.A.'s scenic Runyon Canyon.
"We FaceTime in the middle of rehearsal and everything," Rippon told reporters of how he currently stays in touch with his boyfriend.
Rippon's dance partner, Jenna Johnson, said to him backstage, "I didn't tell you but he texted me this morning, 'Wishing you guys the best of luck. Love you.' "
Johnson, whose boyfriend is her fellow "DWTS" pro Val Chmerkovskiy, said, "We promised each other we'd do a double date right when he gets here."
Rippon quipped that the date probably wouldn't involve dancing but maybe having "a good Russian dinner," as Chmerkovskiy comes from Ukraine.
The entertaining, charismatic ice star gets lots of attention from gay fans, but he's now taken.
"I do get hit on and it's super flattering but I am really happy with J.P.," Rippon said of his boyfriend Kajaala.