Adam Levine's controversial 'Voice' elimination still fiery topic as judge gets knocked out of finale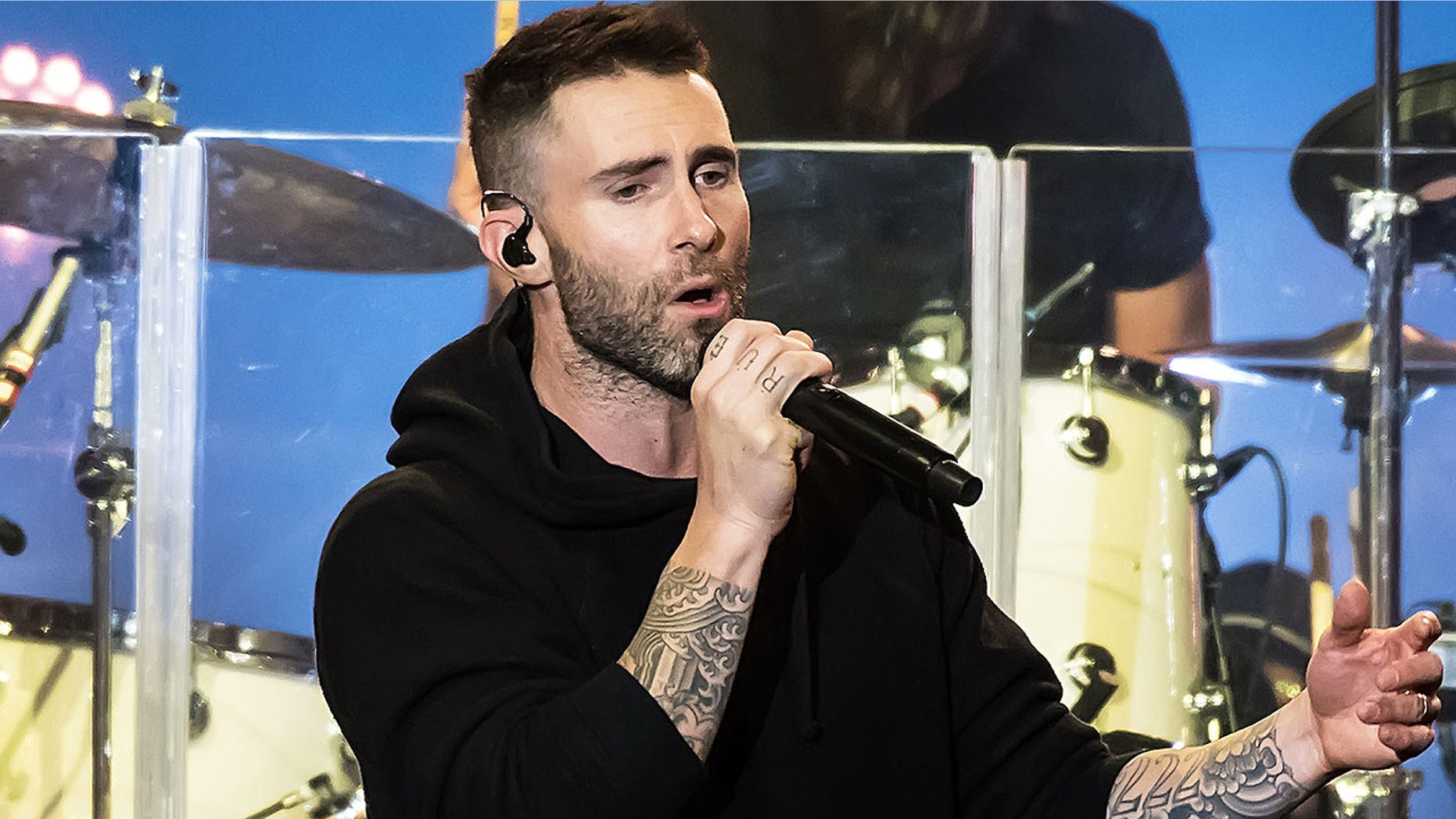 "The Voice" judge Adam Levine was booted from the singing competition a week after making a controversial plea against one of his own team members. And some fans who were upset by the move are calling it "karma."
Last week, Levine encouraged "The Voice" viewers to save 14-year-old finalist Reagan Strange, who found herself in the bottom three with teammate DeAndre Nico. The pair was given an opportunity to save themselves with an Instant Save sing-off, performing one last time as fans took to Twitter using the artists' specific hashtags to prevent them from getting kicked off the show. NBC host Carson Daly said Strange was too ill to sing, though fans would still be given a chance to save her with tweets.
Nico turned to his coach for support after wrapping up his emotional rendition of John Legend's "All of Me" — but he didn't exactly get the response he was hoping for.
ADAM LEVINE ADDRESSES CONTROVERSIAL 'VOICE' ELIMINATION AFTER FANS SLAM JUDGE'S PLEA
"This sucks, man. DeAndre, you're an exquisite singer. I'm a little confused as to why you're in the bottom. That perplexes me. But I want to say this ... There is an unbelievably talented little girl right now who is not able to fight for her position on this show. And you were fortunate enough tonight to be able to sing. And man, you sang like a champ," the "Maroon 5" singer commented, as cameras panned to Strange sitting in a bathrobe.
In the end, Nico narrowly lost to Strange in what was dubbed the "biggest controversy" of the season.
"We did our job ... I just got over laryngitis and when I came back I still sang ... I know she's a little kid but it's like, man, you could've put some words in for me at all. Like, something," Nico, 22, later told 12NewsNow.
Levine was slammed online for how he handled the situation, despite assuring fans during Monday's show that he smoothed things over with Nico.
"It was a strange week, but it's over now. DeAndre's my boy," Levine told Strange. "I love him. We talked. It's all good."
'EVERYBODY LOVES RAYMOND' STAR PATRICIA HEATON'S TIME PERSON OF THE YEAR SUGGESTION GOES VIRAL
On Tuesday night, Levine's final team member once again found herself in the bottom, along with MaKenzie Thomas and Kennedy Holmes.
This time, the teen took the mic to perform during the Instant Save round but she was defeated by Holmes. Strange ended up in last place with only 14 percent of the vote, according to Yahoo! Entertainment.
"Your strength, your poise, your grace and your elegance, through all of this, has been truly remarkable — better than mine, in a lot of instances," Adam reportedly told Strange. "That's a lot for a 14-year-old to deal with. I'm almost 40, and I can't do it as well as you can."
Levine is now the only judge who will not be included in next week's "Voice" finale, and a handful of angry fans aren't exactly unhappy about that.
"I believe that @adamlevine should no longer be a judge on #TheVoice. The way he treated DeAndre and lied about talking to him was bad. I believe it should be @blakeshelton @kelly_clarkson @johnlegend @IAMJHUD as judges for now on," one Twitter user argued Tuesday night.
"If I were an aspiring Voice contestant I'd now be nervous to choose Adam. They need to bench him for a season or 2," another added.
"@adamlevine I used to have respect for you, but the way you treated DeAndre was wrong. I believe that you lost it for Reagan, and that wasn't just her poor song choice. This was a little karma. #TheVoice," a man commented.
"It is official. Karma came through last night and Adam has no one going in to the finals as Reagan Strange was eliminated. I am so glad his boneheaded move last week was NOT rewarded!" another fan echoed.
Country singers Kirk Jay, Chris Kroeze and Chevel Shepherd will join Holmes to compete for the ultimate prize during next week's finale.