Adam Levine shares topless maternity pic of Behati Prinsloo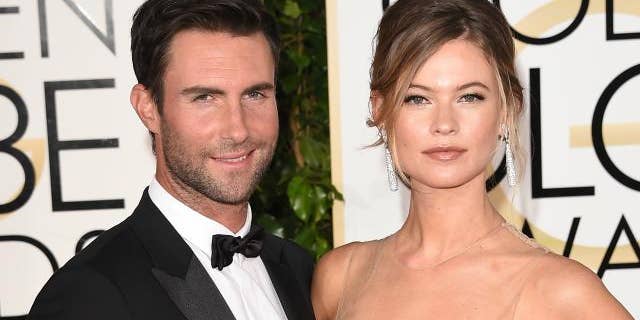 NEWYou can now listen to Fox News articles!
On Monday, Adam Levine took to Instagram to show off his pregnant wife Behati Prinsloo's baby bump in a topless portrait.
MORE: Adam Levine Offers to Pay for Christina Grimmie's Funeral
Levine captioned the black and white image "YOWZA" with two flame emojis. In the photo, the Victoria's Secret supermodel has left her long, wavy hair down and covered her breasts with her hands. She also wore unzipped jeans, leaving her growing bump exposed.
The mommy-to-be has had no problem showing off her bump throughout her pregnancy. In late May she posted a bikini mirror selfie.
It's been a tough week for Levine, who tragically lost his former "Voice" finalist, Christina Grimmie, after the 22-year-old singer was gunned down at a fan meet-and-greet in Orlando, Florida, on Friday.
MORE: Christina Grimmie's Brother Marcus Remembers Orlando Victims at His Sister's Vigil
Levine has since offered to pay for the New Jersey native's funeral service. Before it was confirmed that Grimmie had passed away, the Maroon 5 frontman took to Instagram to post a selfie with his former contestant.
"I'm sad, shocked and confused. We love you so much Grimmie. We are all praying hard that you can pull through this...this just isn't fair," he wrote at the time.