ABC's pro-Trump 'Roseanne' loses viewers but show is still going strong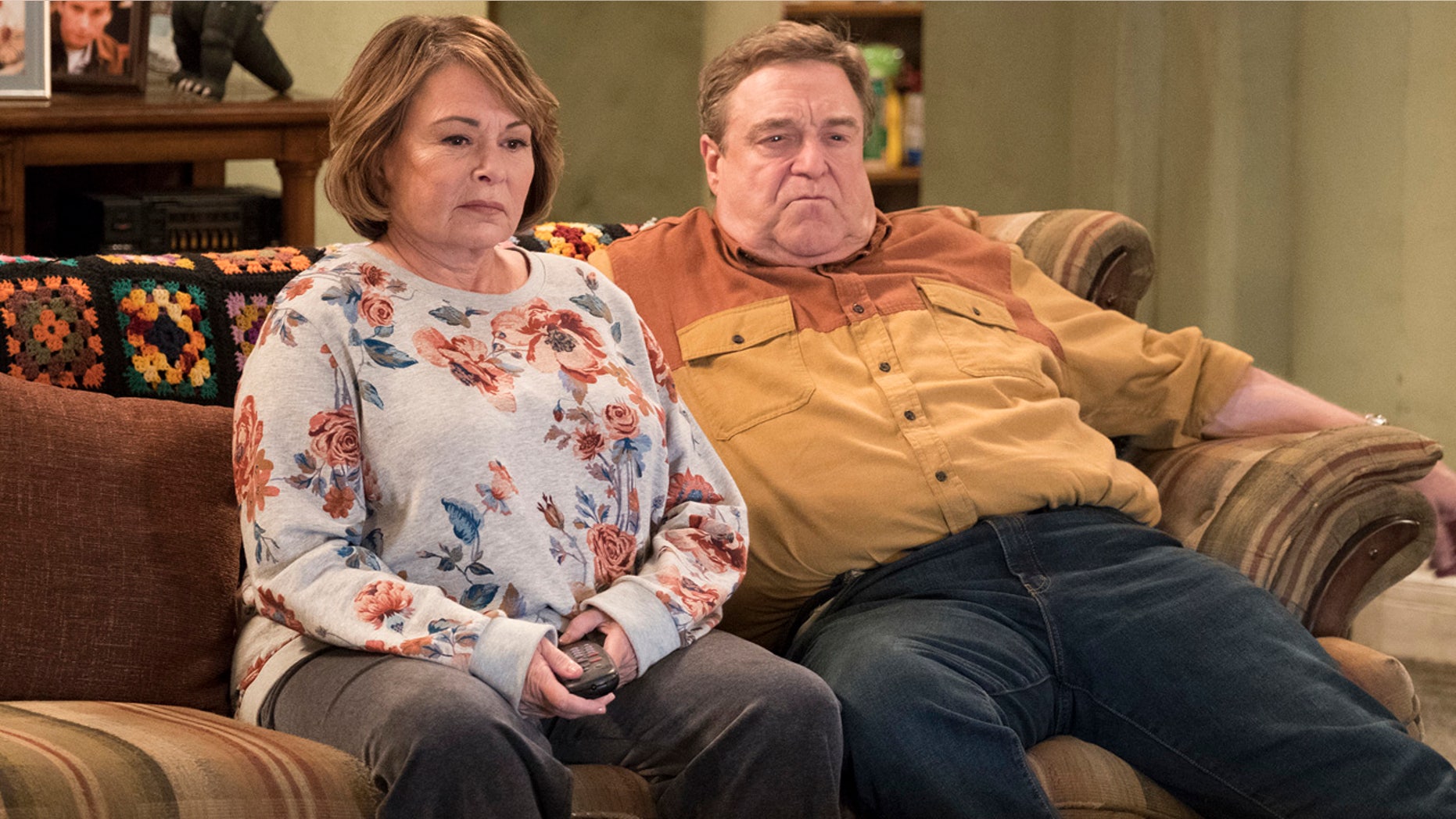 ABC's rebooted "Roseanne" seems to be losing some of its shine, as the comedy took a significant hit in the ratings department on Tuesday night. Still, the pro-Trump comedy appears to be just fine in the grand scheme of things.
"Roseanne" picked up 10.3 million viewers and a 2.5 rating among the key demo of adults age 18-49 – down 23 and 26 percent from its last new episode on April 17, according to The Hollywood Reporter.
The decline is the first significant drop for the ABC comedy since it returned on March 27 after decades off the air. Despite backlash for being perceived as pro-Trump, "Roseanne" has broken rating records, drawing in a staggering 27.3 million viewers for the show's premiere.
The show's "status as the top broadcast series of the year seems to be in little danger, dips or not," according to The Hollywood Reporter, which noted that "Roseanne" average 6.1 rating among adults 18-49 and leads NBC's "This Is Us" by 30 percent.
Tuesday's episode of "Roseanne" lost out to CBS' "NCIS" and "Bull" among total viewers, but still picked up a nightly victory among the key demo, according to The Wrap. The episode focused on the relationship among Roseanne, Jackie and their mother, who was recently kicked out of her nursing home — forcing the sisters to decide who would take care of her.
On Monday night, star Roseanne Barr sat down with Jimmy Fallon on NBC's "The Tonight Show," and the host asked about her political views, which have caused some controversy for the popular TV reboot.
"Oh yeah, people are mad about that. But you know, I don't give a f---," Barr told Fallon.
Barr has been open about depicting her iconic TV character as a working-class Trump supporter.
"I mean, everybody had to choose for themselves, according to their own conscience, who they felt was the lesser of two evils," she said of the 2016 election.
"You know, everybody chose that, so I'm not going to put anybody down who didn't vote like me. This is America, it's a free country, and when you weigh it all together, I just felt like we needed a whole new thing. All the way. Bottom to top."
A few days after the show's premiere, "Roseanne" star Sara Gilbert told Andy Cohen on "Watch What Happens Live" that despite the fact that Roseanne supports Trump, the rest of the Conner family members do not. The president's name will never be mentioned in the show, she said.
"The Conners aren't Trump supporters. Roseanne's character is a Trump supporter — she's the only one — and we never say his name, actually, in the show," Gilbert said.
Fox News' Morgan M. Evans contributed to this report.