ABC spin machine goes all in on 'Roseanne' pro-Trump success story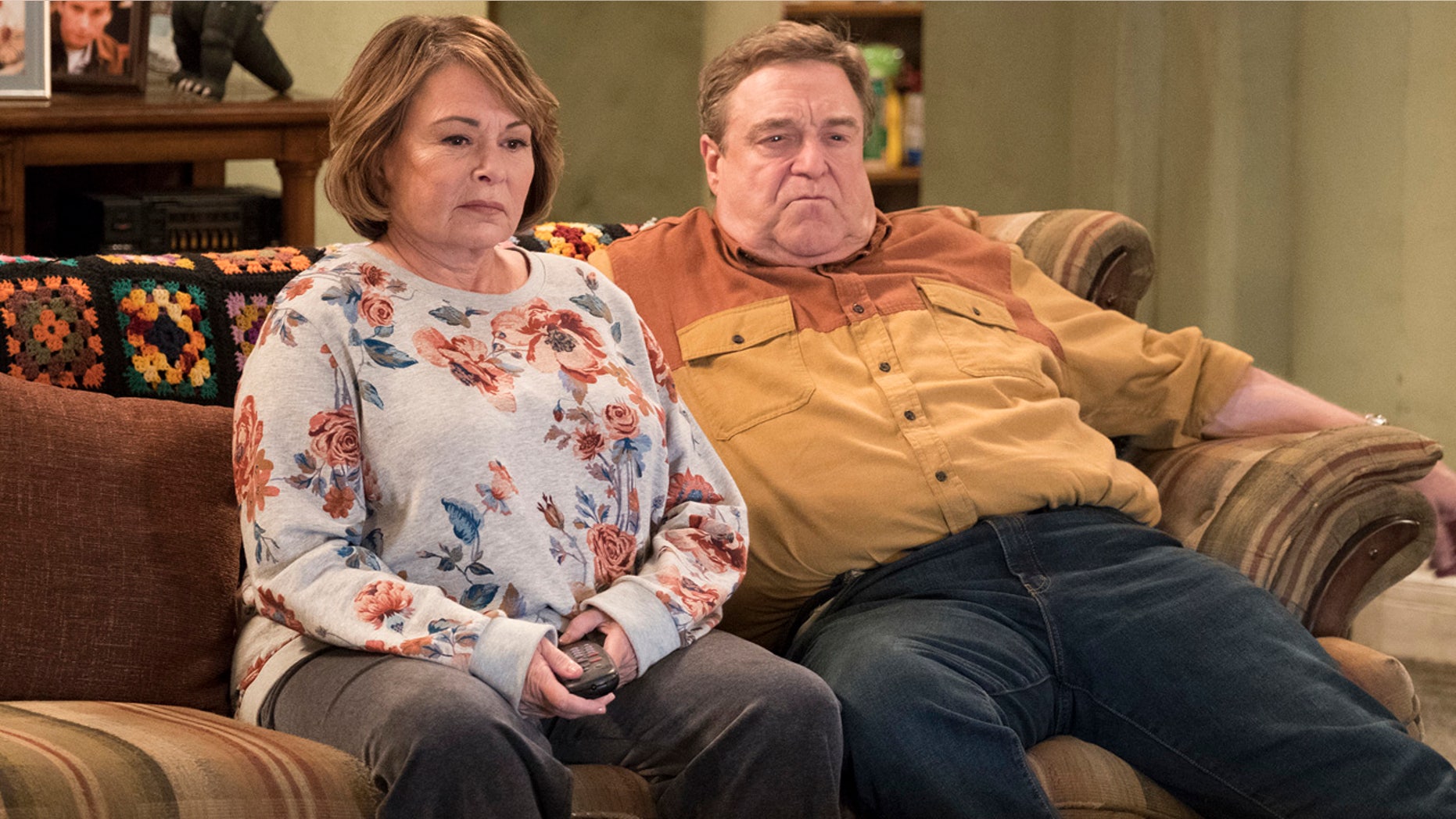 ABC's PR machine shifted into high gear on Thursday after the news that its pro-Trump revival of "Roseanne" had scored monster ratings -- with ABC executives claiming they brilliantly came up with a populist programming strategy following the November 2016 election.
The New York Times published a piece that quoted ABC Television President Ben Sherwood as saying that on the morning after Donald Trump defeated Hillary Clinton, "we looked at each other and said, 'There's a lot about this country we need to learn a lot more about, here on the coasts."
Sherwood, who's widely believed to be fighting for his job amid perennially low ratings and a creative drought, added that suddenly a "revised strategy" was in motion.
But aside from the surprise success of "Roseanne," ABC -- part of the reliably liberal Disney ABC Television Group -- has little to point to when it comes to programming to Middle America and to the viewers who put Trump in the White House.
Media Research Center Vice President Dan Gainor feels ABC leans left and it's "ridiculous" that over 60 million people voted for Trump and the best Hollywood can do to represent that is one show that gives a tiny taste of their lives.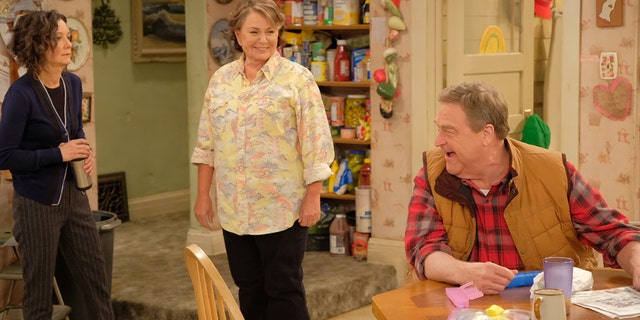 "This is classic. ABC gets to celebrate a show that actually has a pro-Trump voice and pretend the show itself is conservative. It's not. 'Roseanne' lets both sides score points against one another," Gainor said. "It might shade a bit right just because the lead character is a Trump supporter. But the social message of the show is still liberal."
"Roseanne" is more likely the anomaly, not the strategy for ABC -- which has stood out in recent years for its steady stream of liberal, coastal-focused programming. The network's "Jimmy Kimmel Live" has even transitioned from a late-night comedy program to a talk show that frequently pushes liberal and anti-Trump talking points.
ABC's entertainment division also has come under fire for canceling Tim Allen's "Last Man Standing," which featured a main character with conservative views -- the reason, many observers felt, for its demise. ABC President of Entertainment Channing Dungey told reporters that "politics had absolutely nothing to do with it," though Allen and his fans felt otherwise.
ABC has also been criticized for several shows that mock traditional values, such as "The Real O'Neals" which made fun of Irish Catholics (the show's fictional family kept a statue of the Blessed Virgin on their toilet) and ratings disaster "When We Rise," which was widely criticized for portraying Middle America as homophobic.
Furthermore, ABC's Thursday night "Shondaland" programming block features a raft of liberal-inflected programming, produced by virulently anti-Trump producer Shonda Rhimes.
And then there is ABC's star-crossed revival of "American Idol."
ABC is facing increased pressure after handing out massive salaries to the stars of "Idol," which has so far been plagued by low ratings and controversy. Sherwood "blew the budget" on Clinton superfan Katy Perry's astronomical $25 million "Idol" paycheck, according to the New York Post. "If 'Idol' doesn't work, it will blow up big time in Sherwood's face," a source told the Post.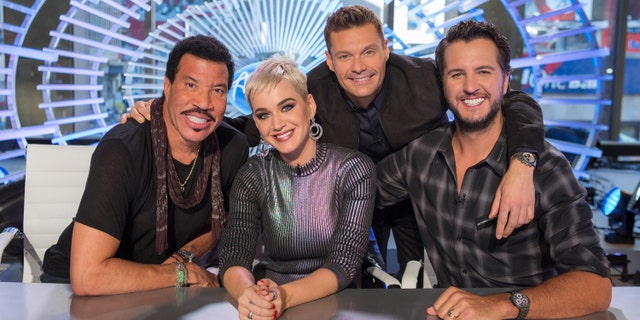 Perry has been called out for immoral behavior after giving an unwanted kiss to a self-described conservative "Idol" contestant, who wanted his first kiss to be special -- and for the tragic courthouse death of a nun who died while begging Perry not to take away her beloved convent.
Meanwhile, "Idol" emcee Ryan Seacrest has seen his choirboy reputation take a beating from allegations of sexual misconduct, which include grinding against his longtime stylist while wearing only underwear, grabbing her vagina and slapping her bottom with such force that she sported a visible welt. Seacrest has denied the charges and so far has used his remarkable clout to avoid the fate of many other accused male stars in the age of #MeToo.
But all these controversies have dragged down "Idol" in the ratings, despite the enormous investment.
Naturally, ABC executives were quick to jump on Roseanne's ratings in an effort to change the narrative.
Dungey told The Times that the success of "Roseanne" is a direct result of the alleged post-election initiative – but the strategy to reach red states doesn't appear visible anywhere else on the network.
"'Roseanne' is dumb luck for them. And now they think this will save their jobs. Well it won't. It's one show. The rest of the shop is in utter disarray," an ABC insider told Fox News.
Longtime media executive Matthew Ball took to Twitter with a seven-message thread explaining that the narrative around "Roseanne" has "gotten out of control" because it was simply greenlit because it is existing intellectual property "that markets itself and has an existing base of awareness and, more importantly, fans."
"Roseanne was a differentiated, lauded, sitcom with a huge following. That's why it's back, not to fill a cultural gap," Ball wrote, predicting that ratings will diminish as the show settles in after the premiere event that was surrounded by buzz.
Meanwhile, ABC has continued to dispense anti-Trump programming via its staunchly liberal news division, whose chief anchor George Stephanopoulos made his name as a leading operative for the Clintons. Stephanopoulos, whose reported $15 million a year salary has been recently called into question, was forced to recuse himself from moderating presidential debates in 2016 after he was exposed for secretly making a major donation to the controversial Clinton Foundation.
ABC News' "The View" has also been roundly criticized for the behavior of co-host Joy Behar, who mocked Vice President Mike Pence's Christian faith and wouldn't publicly apologize for weeks.
Furthermore, ABC has seen its politically charged Oscars telecast drop 20 percent in the ratings from 2017, as it has featured increasingly un-relatable films and liberal grandstanding from the podium by Hollywood stars. The best picture winner this year was an ode to interspecies love, while other heavily nominated films included a sexual relationship between a 24-year-old man and a 17-year-old boy and an epic tale of the liberal Washington Post's efforts to bring down President Nixon.