7 things you didn't know about Steve Harvey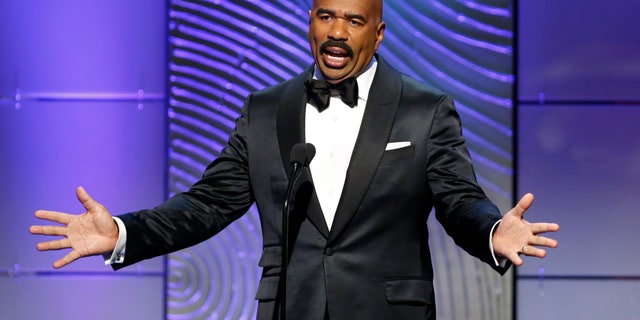 He has sold life insurance, worked factory jobs and even flunked out of college but Steve Harvey is now one of the biggest names in the TV hosting world.
It took him 39 years to get onto the small screen, but now at 60-years-old he is arguably at the height of his stardom.
In 2015, he hosted the Miss Universe pageant and he mistakenly announced the first runner-up as the winner. Still, all publicity is good publicity and he was asked back to host again the next year. Throughout his career he has won five daytime Emmy awards, and is busy now hosting five primetime shows across three networks, including "Celebrity Family Feud" and "Little Big Shots."
But here are some other facts you may not know about the TV personality.

1. Steve was homeless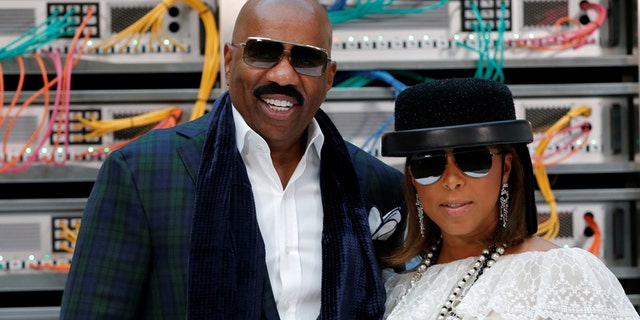 "I didn't get into comedy until I was 27. I was homeless from 30 to 33. I lived in a car for three years," he said on "Sway in the Morning." People see me today, they don't know where I come from. I tell young cats all the time, the key is you can't ever give up… I'm telling you, you have a great life in front of you, you just have to go see what it is but you got to understand the real deal: God 's plan for you is always better than your plan. Your plan is off—is always slightly off—and until I realized that He started giving me everything he wanted me to have… That's what flipped it for me; that's how I finally met the right woman and got on the right track, and I quit doing a lot of stuff I was doing."
2. He made a big change
Steve credits his wife changing up his style... for the better.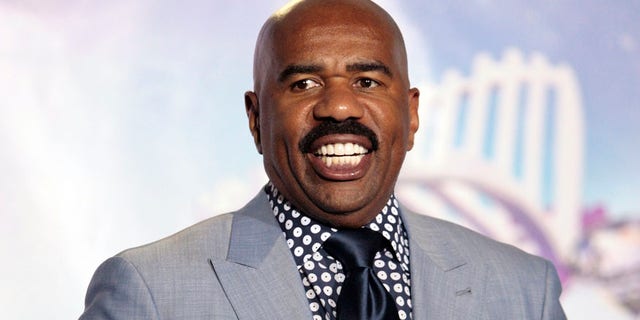 "My suits went through a miraculous change. My wife changed my suits. She said, 'I love you Steve but I'm actually tired of being married to a Pimp. Your life is going to change drastically, God is going to take you somewhere; you gotta be prepared to look like you belong where he is taking you. I want you to cut your pants down, cut your legs down, shorten your jacket and wear two buttons… and don't make no more suits with loud colors on them.' She has been behind my whole ride."

3. Steve diets but he sure doesn't like it
The TV host admitted to Jimmy Fallon that he has to detox to keep his body in shape, but he absolutely hates certain diets.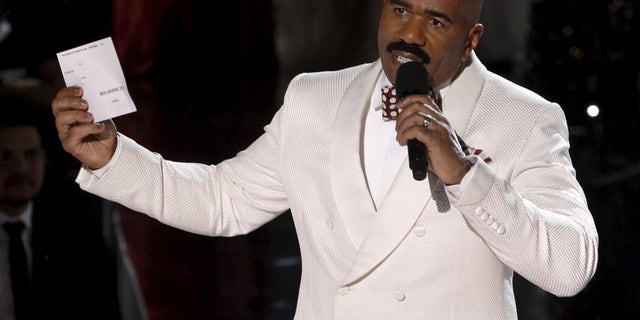 "I'm detoxing man. I try to clean the system out at least once a year. I'm doing the green drinks and I'm on a raw diet right now. All the food is raw…I feel like I'm dying. I drink a green drink today and I've never had it before, but I think that I drank some gorilla piss today. I don't know who made it but this dude has some serious green diet. I try to stay in shape."

4. Steve's took away his kids cars
As a father of seven children, Steve spoke with Oprah about the importance teaching his kids to work hard.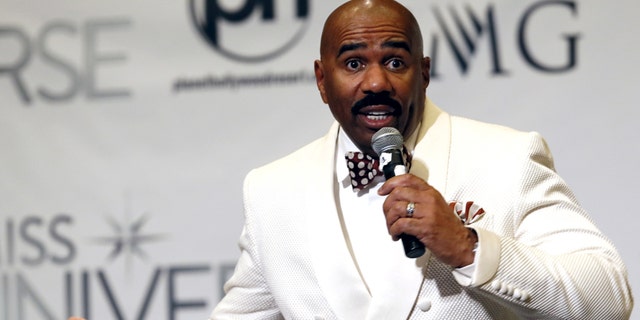 "We had two used cars. [Their] freshman [years] in college… I said 'They don't get cars.' They begged their mama… she said 'All right I'm going to try it.' They went out there and they messed it up. I came home and got the grades and said 'Give me both the cars.' They ain't got a car now… You graduate and get a degree, you get a car for a graduation gift."
5. Steve has a street dedicated to him
Frank Johnson, the Mayor of Cleveland, surprised Steve on his show and left him in tears as he dedicated a street in Harvey's hometown to the talk show host.
The big moment happened on January 17th, 2015.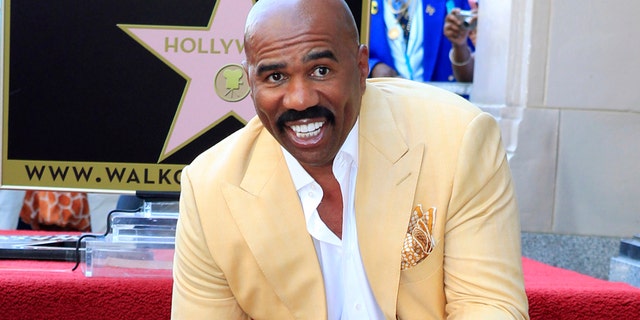 6. He's messy
Steve's wife Marjorie went on his show and shared a few bad habits with Dr. Phil about her husband.
"If you are ever looking for Steve, you never have to wonder where he is because there is a trail. When he gets home, it's his briefcase. If he's eating its food, [it's] all over the house. Even when first met him I was like 'Is he seriously going to leave this here?' I would start cleaning up but he was like 'Oh, I have a housekeeper'…"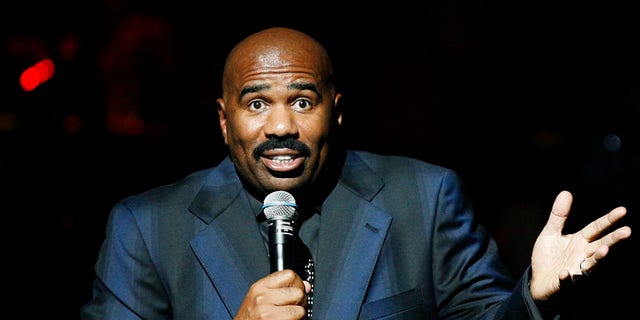 She said their kids have picked up their father's habit.
"I'm like 'Steve where do you think they're getting it from?' I'm not asking you to be extremely neat but just not quite so messy."
7. Harvey made the decision to correct his Miss Universe mistake
Steve told the ladies on "The View" it was his decision to fix the mistake he made immediately after it happened.
"I did that whole show perfect, and then I get to the end and blew it. I'm not an idiot, I read the card in order and I got an [message] in my ear. I got people telling me what to say and when. I said it… And then four minutes had gone by, we said the wrong name.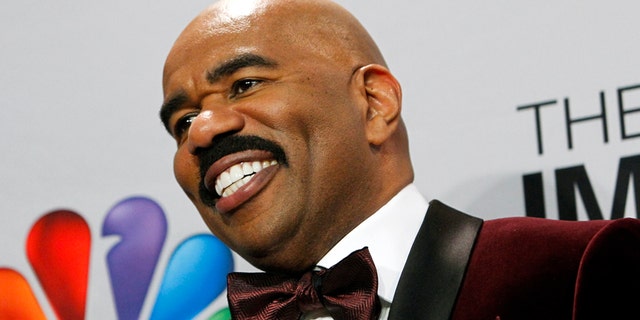 "I made the decision to go back out there. The TV people, you know what the guy said to me, 'We will straighten it out tomorrow in the paper. So I made the decision to go back out there. My father was in my ear and my mother who has passed [saying]… 'Do what you are supposed to do; stand up.' And so I went on out there."