'30 Rock' Actor Rip Torn Facing Drunk Driving Charges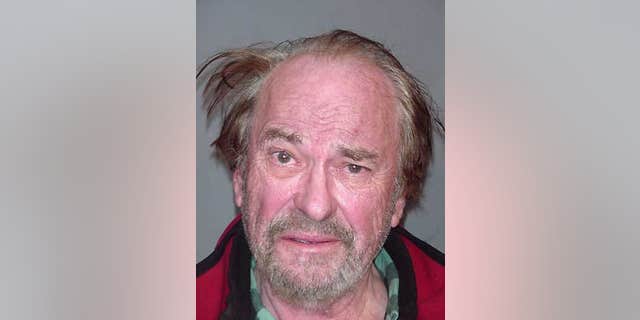 CINCINNATI – Actor Rip Torn has pleaded not guilty to drunken driving charges in Connecticut, nearly two years after being fined and losing his license for similar charges in New York.
The 77-year-old Salisbury resident appeared in Bantam Superior Court on Monday. He pleaded not guilty to illegal operation of a motor vehicle while under the influence and failure to drive in the proper lane.
State police say a trooper stopped Torn on Dec. 14 on Route 44 shortly after he had left the White Hart Inn in Salisbury, a town of about 4,000 people in the northwestern corner of the state that borders New York and Massachusetts.
Police say Torn was driving in the breakdown lane in his 1994 Subaru with a Christmas tree tied to the top.
He failed part of a field sobriety exam, then gave up after saying the ground wasn't level enough, state police said. He also refused to take a breathalyzer test and used profanity while in the trooper's cruiser, police said.
Torn, who won an Emmy for his role on "The Larry Sanders Show," is set to return to court Jan. 28.
His attorney, A. Thomas Waterfall of Torrington, told The Register Citizen newspaper: "All I can tell you is that we will review the reports, and Mr. Torn and I will meet to discuss his defense options. At this point, I don't know what they are yet."
Despite previous drunken driving arrests in New York, Torn may qualify for Connecticut's alcohol education program. The program is for first-time offenders and could lead to the charges being dropped after a period of probation.
In April 2007, Torn agreed to pay a $380 fine and give up his license for 90 days after pleading guilty to driving while impaired in North Salem, about 60 miles north of New York City.
In a Manhattan case in 2004, Torn was acquitted after jurors said the prosecution failed to prove he was drinking before a fender-bender with a taxi, although a police videotape showed him cursing and berating officers before turning down a sobriety test.
Torn has had a recurring role on NBC's "30 Rock." His screen credits include "Cross Creek" and the "Men in Black" movies.