World's oldest Ford sells for $264,000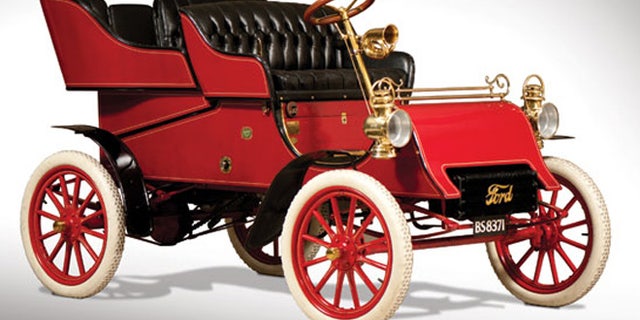 Even classic cars depreciate now and then.
What is believed to be the world's oldest existing car built by the Ford Motor Company was sold for $264,000 at an RM Auction event in Hershey, Pennsylvania, this past weekend.
According to Hemmings.com, the 1903 Model A Rear Entry Tonneau was one of a batch of the first three cars manufactured by the automaker, and was purchased by Herbert L. McNary, a butter maker from Britt, Iowa. The red four-seat vehicle is powered by an 8 hp 100-cu.in. flat two-cylinder engine and sold for $850 at the time.
The car first changed hands fifty years later when it was sold for $400, then went through a number of subsequent owners, the most recent one purchasing it for in 2007 for $693,000 at an RM Auction in Arizona, its rarity driving up the price significantly during the intervening years.
Older cars built by Henry Ford are still in existence, but this is the oldest one produced under the auspices of the company that is still in business today.